Motorola plans pared and polished Android range in 2012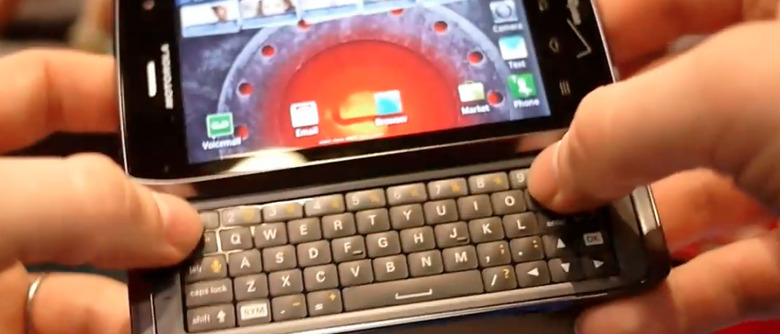 Motorola is hoping to reduce its portfolio of devices in 2012, the company's CEO has revealed, assuming it can persuade carriers that they don't want dozens of minor smartphone variations in a veneer of differentiation. The hope is that better use can be made of Motorola's marketing budget, Sanjay Jha told The Verge at CES 2012 today, avoiding the need to stage campaigns for multiple phones showing "incremental innovation." However, carrier demands may scupper the whole plan.
Speaking about why Motorola insists on reskinning its devices with a non-standard UI, Jha argues it's in fact a reaction to carrier demands. A significant motivator is how the array of Android phones looks on the shelf in a retail environment, with a focus on differentiating between handsets even if the changes involved are minor and the underlying hardware near-identical.
"Verizon and AT&T don't want seven stock ICS devices on their shelves ... The vast majority of the changes we make to the OS are to meet the requirements that carriers have" Sanjay Jha, CEO, Motorola Mobility
Motorola's attitude to 2012 and a reduction in product echoes the stance HTC is taking this year, as it faces dwindling interest in its smartphones. HTC has said 2012 will bring a renewed "focus on the product" with a smaller number of more refined, polished devices, a stark contrast to the scattershot approach of 2011.
Whether Jha is able to enact his plan for a smaller, more considered and diverse portfolio will depend on how much he can convince carriers that a few, great devices will sell at least as many as a wide number of average ones. Samsung has made huge advances in the mobile segment in part by releasing numerous variants of the same core phone – the Galaxy S II and the Galaxy S before it are good examples of the strategy, each mildly restyled and renamed for "exclusive" launches on each US carrier – pushing it to over 300m phones shipped last year.
However, in contrast, Apple manages to maintain a sizable market share with only three phones on sale at once, the iPhone 3GS, iPhone 4 and iPhone 4S, relying on strong appeal across demographics to win sales. It seems Jha is looking to move more toward that approach, a plan that may well be affected in unforeseen ways when the Google acquisition goes ahead.