Motorola opens the Moto Mod door, apps now available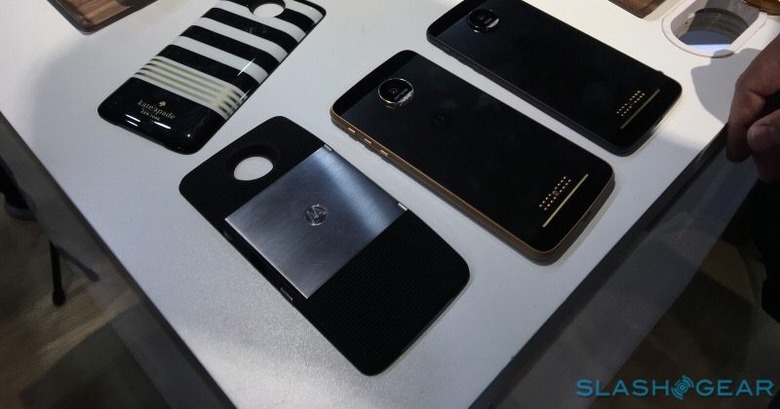 Moto and Verizon have just unleashed the collective power of all Moto Z editions, including the Moto Z Droid and Moto Z Force Droid. But while the smartphones themselves are already the head turner, they become even more so thanks to one crucial part of the spiel: Moto Mods. And Moto is doing more than making these Mods commercially available and configurable through apps. The company is also giving an open invitation to bright minds and tinkerers to expand the ecosystem by developing their own mods.
Moto Mods are Moto's own take on the "modular smartphone" idea. Unlike Google's Project Ara, which has yet to actually launch, you don't really swap out functionality in place of another or upgrade components. And while they're more like add-ons similar to the LG G5's Friends, you don't have to remove or take away anything from the Moto Z to tack a Moto Mod on.
Like LG, Moto only launched with a small set of Mods, like JBL speakers, a Projector, and some battery packs. Most of those Mods are self-sufficient and can function with very little intervention, but the Moto Mod Projector is, of course, a different story. While you can adjust the focus by turning a physical focus wheel, there are no such controls for brightness and keystone correction. That's why you'll still need the Moto Mods Projector app, in addition to the generic Moto Mods Manager app, both of which are now available for download.
That, however, is just the beginning. While Moto claims to still have a few Mods in the works, it is also curious to see what others can come up with. We've seen some pretty ambitious Mods, like the OneCompute Mod, that have still to see the light of day. To encourage developers, Moto has received a $1 million fund from Lenovo Capital to kickstart development. And they won't have to start from scratch either, as there will be a Mods Development Kit (MDK) available for purchase.
SOURCE: Moto