Motorola One: Android One is branding, Moto X5 may be dead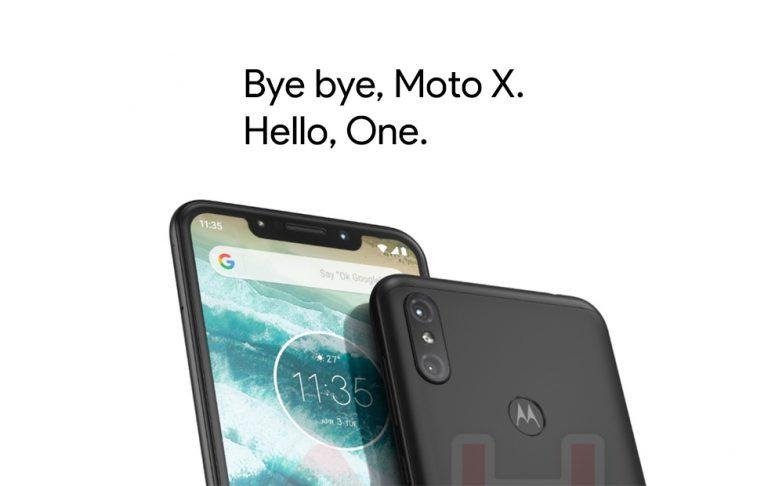 It would seem that Motorola's had a revelation of sorts. A phone called Motorola One POWER leaked this afternoon and it looks like a gosh-darned winner. Instead of keeping going with the variety of Moto X and G and E and whatnot from the past few years, this device takes things forward, with a new design and an old approach with branding.
For a while it seemed like Lenovo, who acquired Motorola a few years back, were going to get rid of the Motorola branding altogether. They switched largely to "Moto" for all things Motorola-made. Now, here with a leaked render from Android Headlines and a source they call reliable, we see a combination of elements that've worked for Motorola before and a few competing manufacturers in the last couple years.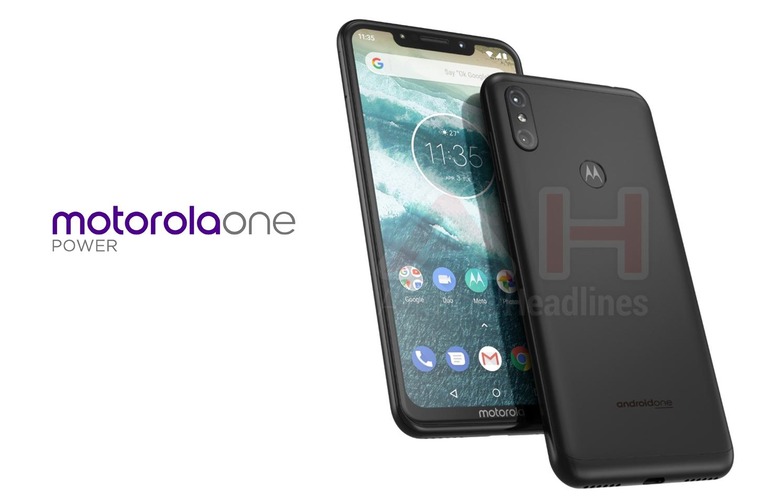 This device has two back-facing cameras in a pill-shape array in the upper left-hand corner of the device. The vertically aligned pill-shape array follows a trend that quite a few major manufacturers have tapped into in the last year. Apple's iPhone X, Huawei's P20 Pro, the LG G7 ThinQ, and the Galaxy S9 are just a few examples of smartphones with vertically-aligned pill-shape camera arrays – with two or more cameras inside said pill shape.
This device also has "androidone" on its back. This means we're rolling with Google's Android One program, a program that the Moto X4 rolled with in October of 2017. That phone was and is surprisingly great, and not only in a little way because of the Android One software onboard. If Android One was the driving reason people enjoyed the Moto X5 in 2017, it might've been a smooth move to re-brand the "X" line in line with Android One for 2018.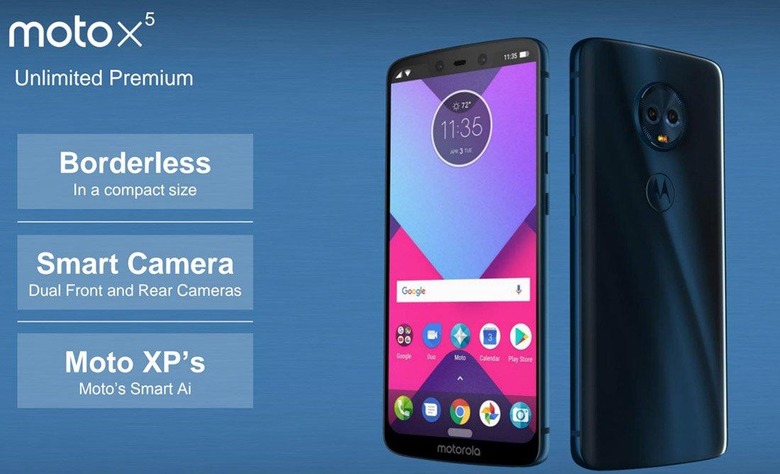 Because we saw at least one big leak of the Moto X5 (seen above) for 2018 and haven't seen it appear again since, there's a chance this new Motorola One Power device is replacing the X line. The front side of this device leaked today looks nearly identical to that of the X5 leak from earlier this year, and the backside camera array could well be the same here as there, only bumped to the corner and up out of the circular camera array Motorola's rolled with for a couple years now.
The frontside here has a notch with two large camera lenses. It's likely these lenses are very similar, if not identical, to the cameras on the back. If I were a betting man, I'd bet a few bucks on the idea that the Moto X line is no more, and the Motorola One line's taken its place – in branding, anyway.
The "POWER" part I estimate means there's more than one version of the Motorola One device – maybe a standard, a POWER, and a Play? Something along those lines. It wouldn't be an extraordinary shock, too, to see a Motorola One Plus!