Motorola mystery phone appears with non-Nexus fixings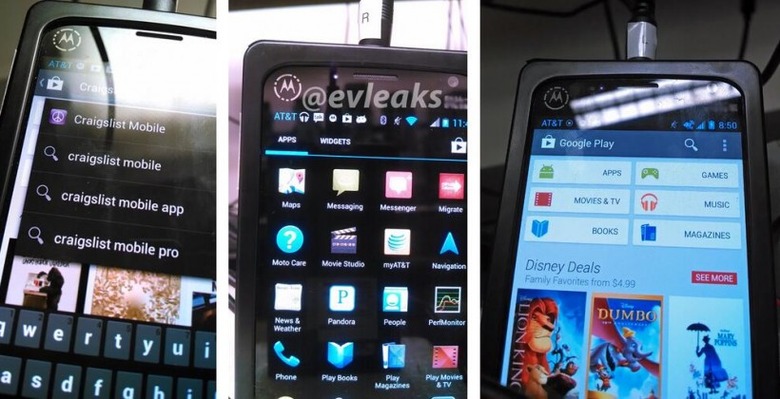 This afternoon a device has been leaked from the likes of Motorola and AT&T, bringing with it a mixed vision of the future for the hardware manufacturer as it grows ever closer to a pure Google Android experience. Google has owned Motorola for some time now, and as the company gets closer to the end of its pre-set device lineup plans, it gets closer to Google's heavy influence. What we've got here is a device that at first appears to be the fabled Motorola X-Phone, but then falls short with a few app appearances.
What's being shown here is a leak from the notoriously accurate leakster Evleaks, a fellow who has seemed to bring more upstream pre-release images than the average source has. What we're seeing here is a few images of what Android Community notes is the Motorola XT912a, a smartphone from Motorola that was also, mind you, rumored to be a Nexus device.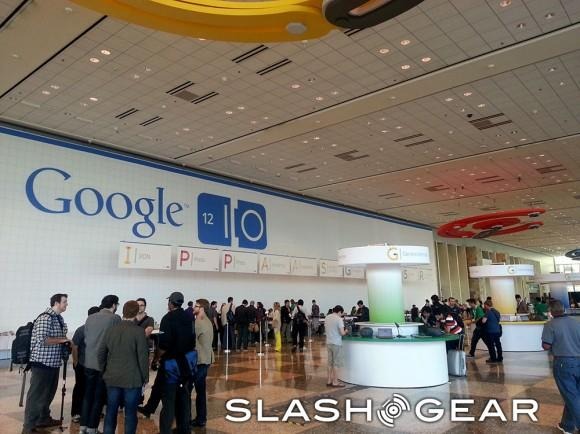 What it appears to be now is a near-Nexus release set for reveal in the near future with AT&T. This raises questions of how it will play in with the upcoming Google I/O 2013 developers convention set for late May. Last year's event played host to a developer giveaway of a Google Galaxy Nexus, while this year it's expected developers will see a new device altogether. Alternate rumors say the Google Nexus 4 will make a re-appearance with 4G LTE and a higher storage capacity under the hood.
The Motorola XT912a has been tipped to bring the a 4-inch display with 720p resolution with a Snapdragon S4 Pro quad-core processor and 2GB of RAM. From what we're seeing in the images released today, all of this could very well check out. The first appearance of this device had carrier markings online inside the software as well, the device then reading VETTEL instead of AT&T.
The images you see here and the images leaked earlier of this device differ ever-so-slightly due to the protective cloak the device wears to shield the public from seeing its true form. Such covers have appeared in test devices of the Samsung Galaxy S III and various Nexus devices as well – stay tuned!
[via Evleaks]