Google I/O 2013 tipped to bring Nexus 4 LTE with Key Lime Pie

This week the rumors are running like mad with Google's next-edition Nexus device being revealed not as the Nexus 5 (not yet, at least), but the LG-made Nexus 4 with a newly enlarged standard 32GB internal storage size and 4G LTE connectivity. This device will quite likely be revealed as the first hero smartphone to be running Google's own Android 5.0 Key Lime Pie, the newest edition of their mobile operating system – also not yet confirmed by the company.
These rumors are stacking up around what everyone would like ideally: a new smartphone. The device would, of course, be called the Nexus 5 and a brand new manufacturer would be behind the wheel. Past Google I/O events dictate a different situation, on the other hand.
Instead of releasing a brand new smartphone at the developer event next month, Google will much more likely be presenting the attendees with a newly enhanced version of the still hotly-selling Nexus 4. This new version will quite likely be able to work with new radio bands for networks that previous to the event weren't compatible with the handset.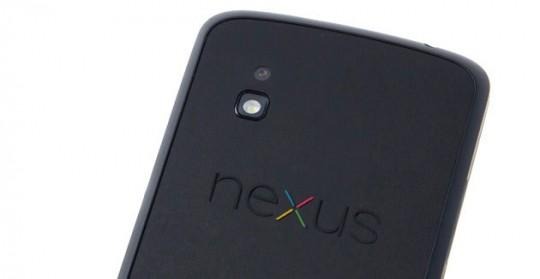 The current Google Nexus 4 works with AT&T and T-Mobile here in the United States but only supports speeds up to HSPA+. With the Qualcomm Snapdragon S4 Pro processor under the hood of the Nexus 4, the device already has the compatibility it needs on the SoC side of things – it wouldn't be too much of a stretch to see LG and Google update the innards of this device to support 4G LTE for T-Mobile as it begins to launch across the USA, and both AT&T and Verizon could be onboard as well.
We'll be at Google I/O 2013 next month and will be reporting straight through SlashGear's Google I/O tag portal to you the whole event long! Join us from May 15th through the 17th as we head to the Moscone Center in San Francisco! You can also tap our Google I/O 2013 event in Facebook to remind yourself of the fun coming up!
[via Android Community]