Motorola MOTOROI arrives US in March 2010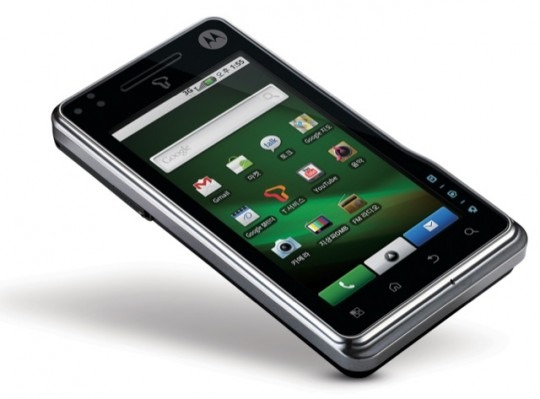 Only a short while ago we were looking at Motorola MOTOROI adverts from Korea and wondering whether the rest of the world would ever see the Android 2.0 smartphone/tablet, and along comes The Korea Herald with apparent confirmation that Moto do indeed intend that to happen.  According to Rick Wolochatiuk, president and representative director of Motorola Korea, the MOTOROI "will be launched in other markets around the world"; an SK Telecom SVP went on to suggest that the US launch would take place in March 2010.
It seems likely that the majority of the MOTOROI's specifications will make it over to the US, including the 8-megapixel camera, 720p HD video recording, 3.7-inch capacitive touchscreen and high-speed GSM connectivity.  However we expect Motorola to strip out the T-DMB digital TV tuner that the Korean market will enjoy.
[via Gizmodo]