Motorola MotoPrizm launches in Korea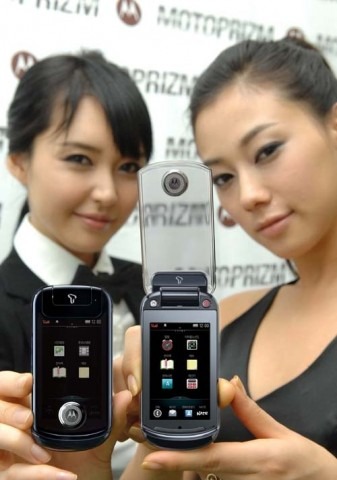 We may receive a commission on purchases made from links.
While it may look like the Motorola Krave ZN4, this full-touchscreen handset is actually the Motorola MotoPrizm, announced in Korea this week.  Based around a 2.8-inch WVGA touch-sensitive display, the MotoPrizm may only be a 2G device but it does manage to include a S-DMB Digital TV tuner.
Other specs include Bluetooth, a 3-megapixel camera and haptic feedback.  Somewhat more unusually, the handset will give you daily tips on health, diet and other general lifestyle suggestions.
No word on Korean pricing, but given the lack of support for US or European networks (or free-to-air digital TV) this is one we'll continue to watch from afar. 
[via AVING]