Moto G7 Power gets US release date for its huge battery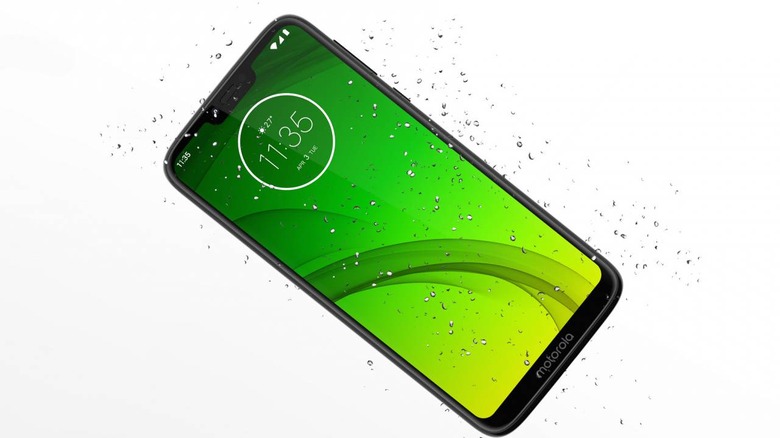 Motorola's G7 family of Android phones is set to grow on US store shelves, with the Moto G7 Power and Moto G7 Play finally getting release dates. The two new smartphones follow the release of the Moto G7 earlier in the month, with affordable Android undercutting rivals at $299 unlocked.
That might seem cheap, but the Moto G7 Power and Moto G7 Play will be even cheaper. In the middle spot will be the Moto G7 Power, which will be going up for preorder in just a few days time, on March 15.
It'll be priced at $249, and as the name suggests it's all about battery life. Motorola has squeezed in a 5,000 mAh battery: by way of contrast, the Samsung Galaxy S10+ has a 4,100 mAh battery, while the upcoming Galaxy S10 5G will pack a full 4,500 mAh to deal with power-hungry 5G. Motorola claims the Moto G7 Power will last for up to three days on a single charge as a result.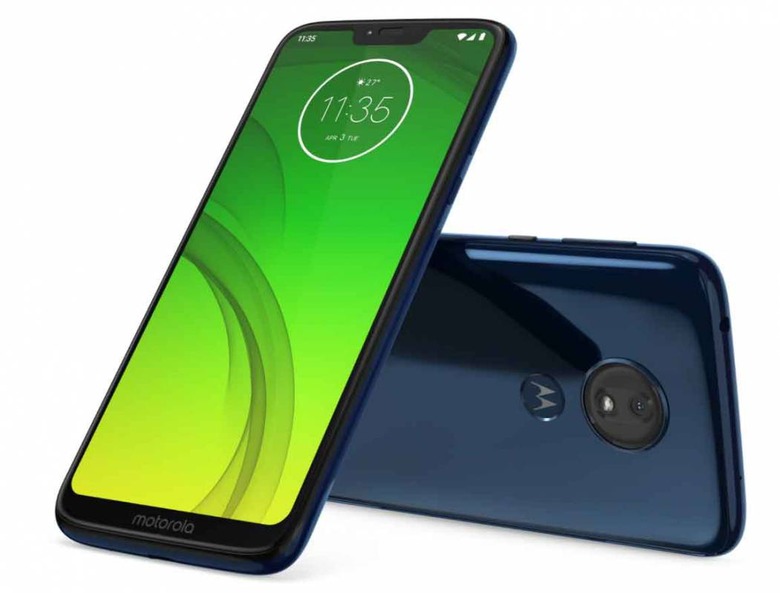 Its display measures in at 6.2-inches, with 1520 x 720 resolution. On the back there's a single camera – unlike the twin cameras for regular and depth-perception shots on the Moto G7 – clocking in at 12-megapixels. It'll also have an 8-megapixel front camera for selfies.
Inside, there's Qualcomm's Snapdragon 632 chipset, paired with 3GB of memory; the Moto G7 uses the same processor, but you get 4GB of RAM instead. 32GB of internal storage can be expanded with a microSD slot.
Finally, the Moto G7 Play will be the most affordable of the trio. It's priced at $199, and will go up for preorder from March 29. It'll then arrive on store shelves – including Best Buy and B&H Photo, in addition to Amazon and direct from Motorola itself online – from April 5th.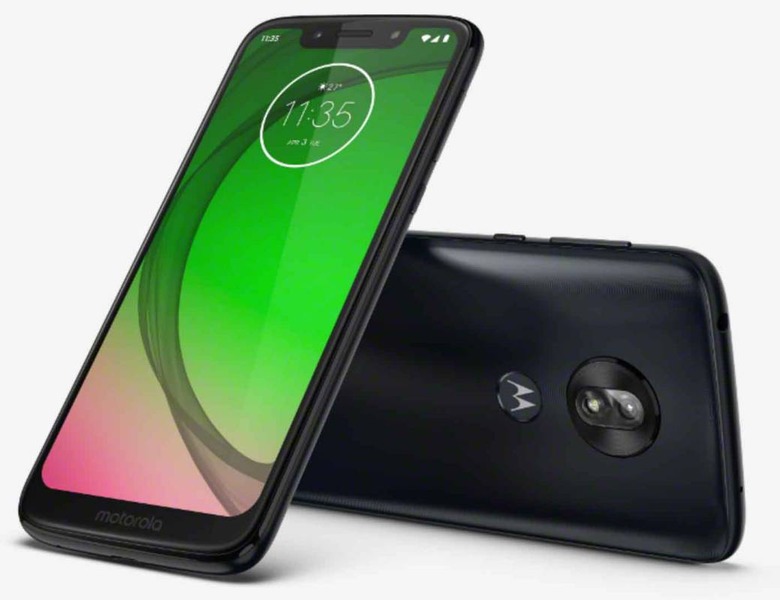 For under two hundred dollars you're getting a 5.7-inch IPS LCD display with HD+ resolution, with a notch cut-out for its front-facing 8-megapixel camera. No NFC, but there's a fingerprint reader and microSD slot to expand – by up to 128GB – the 32GB of onboard storage. Qualcomm's Snapdragon 632 makes another appearance, but now you only get 2GB of RAM.
The single rear camera comes in at 13-megapixels, and there's an LED flash. The 3,000 mAh battery charges via USB-C, which is a welcome change from the microUSB we're still seeing – despite it being 2019 – on some budget devices.
There's no word at present if Google Fi will be offering the Moto G7 Power and Moto G7 Play. Google's carrier confirmed at the start of the month that it would be supporting the Moto G7, and undercutting Motorola's own price by $50 in the process.