Moto G7 Google Fi release undercuts Motorola's price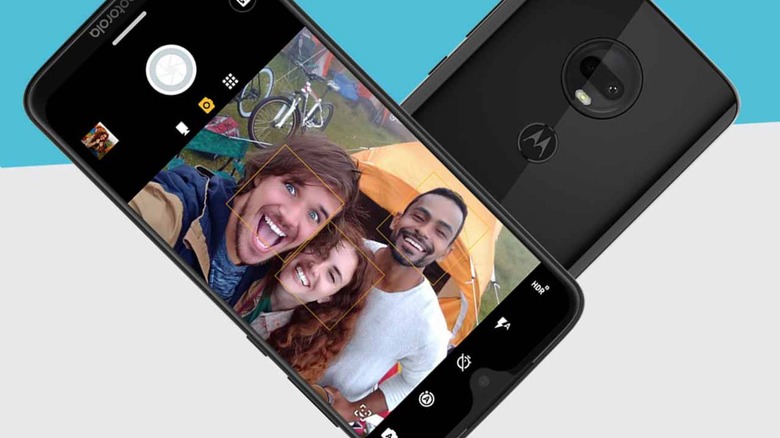 This week the Motorola-made Moto G7 became available on a mobile carrier in the USA. Before now, and starting on February 28th, 2019, the Moto G7 was put on sale via Motorola's own online store inside the United States. Starting this week, Google Fi also has the machine with the same specs and two colors. This device will be on sale for $249 on pre-order with Google Fi – the normal Motorola price is $299.
The Motorola Moto G7 is a budget-friendly sort of device, as it's always been. Motorola's started releasing even cheaper smartphones since the launch of the original Moto G, but seven years of Moto G-brand smartphones later and the device line still brings top-notch value for its asking price.
This newest Moto G7 unit was released by Google Fi this week as the first (and currently only) network in the United States to carry the unit. The Motorola Moto G7 rolls with a set of specifications that places it in the Google Fi family at the lower-end in price, but right up in the middle for specs.
The Moto G7 is a "phone designed for Fi" according to Google. That means the device can access all the Google Fi features in the world, including the ability to switch networks from mobile to home (when you get home) to Google's "enhanced network" as such.
Inside the smartphone is a 6.2-inch IPS LCD display with a 1080 x 2270 pixels, a Qualcomm Snapdragon 632, and a 3000mAh battery. On the back are a pair of cameras – one is a 12 MP shooter with f/1.8, 1.25µm, and PDAF. The other is a 5 MP shooter with f/2.2 that acts as a depth sensor so you can focus and take photos real quick.
We'll be getting this device in on our review bench soon – stick around and see if there's anything that'll turn you away from a $250 phone in the near future.