Motorola MILESTONE official: DROID for Europe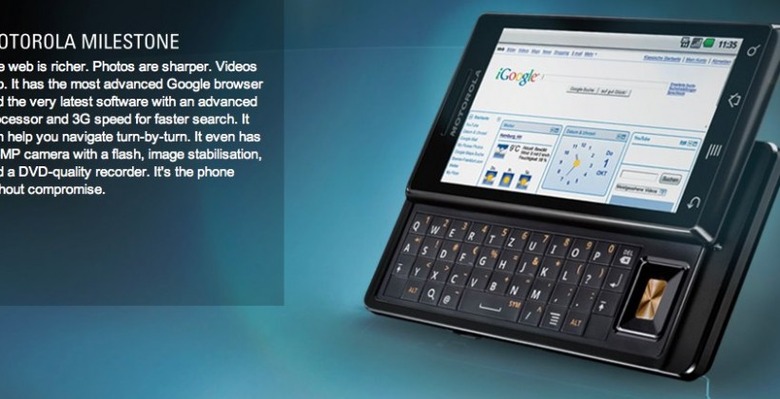 Having been spotted over the weekend, albeit unofficially, Motorola Europe and O2 have officially announced the Motorola MILESTONE, the GSM version of the Verizon DROID.  The MILESTONE will run Android 2.0, just as with the CDMA handset, and has been confirmed for Germany and Italy on – according to Motorola Germany – at least Vodafone and O2.
The MILESTONE has 900/2100 UMTS/WCDMA support and quadband GSM, but otherwise the hardware specifications are identical to the Verizon version that goes on sale at the end of this week.  As for software, we've already heard that the MILESTONE lacks Google Maps Navigation for turn-by-turn directions, as currently that software beta is only available in the US; instead, the smartphone will ship with MOTONAV which offers only a trial of easy search, lane guidance, mapping and points-of-interest.
However, Motorola Europe have also added pinch-zoom multitouch, which the DROID lacks.  Right now the Motorola sites aren't listing a release date or pricing, but over the weekend we heard that the MILESTONE would drop on November 9th and – for business customers at least – be priced at €404.20 before taxes ($595).