GSM Motorola MILESTONE lacks turn-by-turn in Android 2.0 Maps [Update: Confirmed]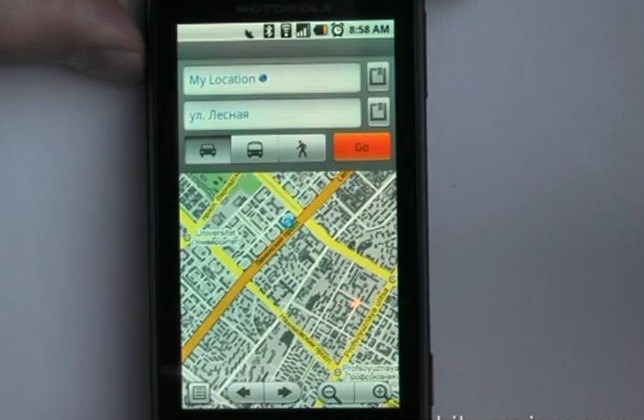 US would-be DROID buyers now livid by the European version of the smartphone's multitouch support can take heart in the fact that while the Motorola MILESTONE gives with one hand, it takes away with the other.  Mobile-Review's Eldar Murtazin has revealed that – on his pre-release Euro model at least – Android 2.0 lacks turn-by-turn directions in Google Maps Navigation.Update: A Google spokesperson has told us that the reason turn-by-turn is absent from the MILESTONE is because currently the beta is US-only.
"Anyone know why Google Maps wont be with turn by turn navigation in Europe like in Moto DROID? At least in next 3 months" Eldar Murtazin
According to Murtazin, turn-by-turn directions won't appear on the Motorola MILESTONE – or, reading between the lines, on any European Android 2.0 device – for at least the next three months.  It's possible that his specific pre-release MILESTONE might simply have an early Android 2.0 ROM that lacks the new navigation software, but the phrasing of his Twitter message seems to belie that.
Google Maps Navigation is the search-giant's latest attempt to corner the market in advanced smartphone functionality.  The new software supports voice guidance, search-by-voice and automatic re-routing complete with traffic information; more information here.