Motorola Dox modular hands-on: One camera, many mounts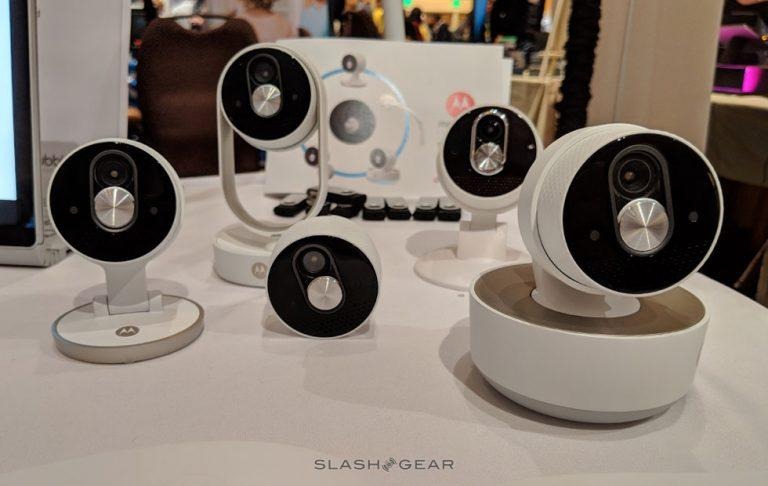 Today we're taking a peek at a system called Motorola Dox. It's branded with Motorola's own bat symbol, and manufactured with Hubble Connected. This same group is responsible for making Motorola Baby Monitors and Motorola Headphones with Alexa, too. Much like the Motorola Modular Power System we got our hands on yesterday, this is a plug-and-play set of devices and accessories, a system quickly becoming synonymous with the Motorola brand.
Is Motorola building an army of modular robots to take over this world in the very near future? If what we've gotten a whiff of this week is any indication, it won't be long before we see Motorola plugging and playing ALL the different sorts of mobile and smart tech bits. Today we're seeing Motorola's brand license their brand power to Hubble Connected, a group the focuses primarily on home security camera hardware.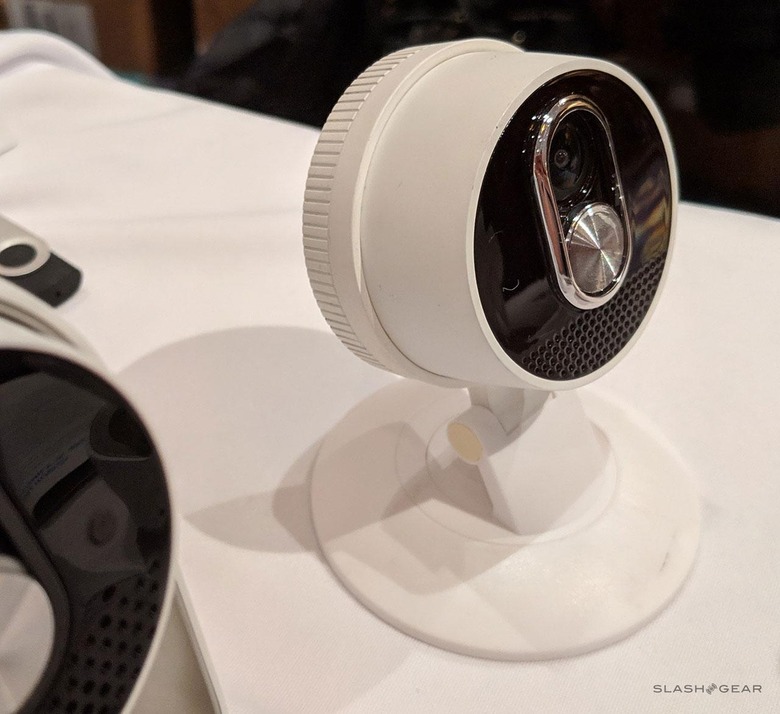 "2019 is going to be a spectacular year as we prepare to launch our most innovative products in the history of the company." said Dino Lalvani, Chairman and CEO of Binatone, a Motorola Licensee. "Thanks to a huge leap forward with our IoT platform, Hubble, our nursery monitors will analyze your baby's sleep, our home cameras will recognize your family's faces, and our entire audio range will now have access to the Alexa voice assistant."
The system you're looking at here primarily is called Motorola Dox, a modular system similar to the Moto Mods that the phone-maker offers on some of its recent smartphones. In each of these mounts is a single 1080p camera. Mounts include those for outdoors, indoors nurseries, walls, and on flat surfaces of all sorts.
This system is capable of working with Hubble for Home AI services – made specifically for Motorola home monitors. This system works with "SmartZone" and Ai and human recognition to allow the user to watch their pet when they want, and reduce the number of false positives for which the camera might otherwise alert the user.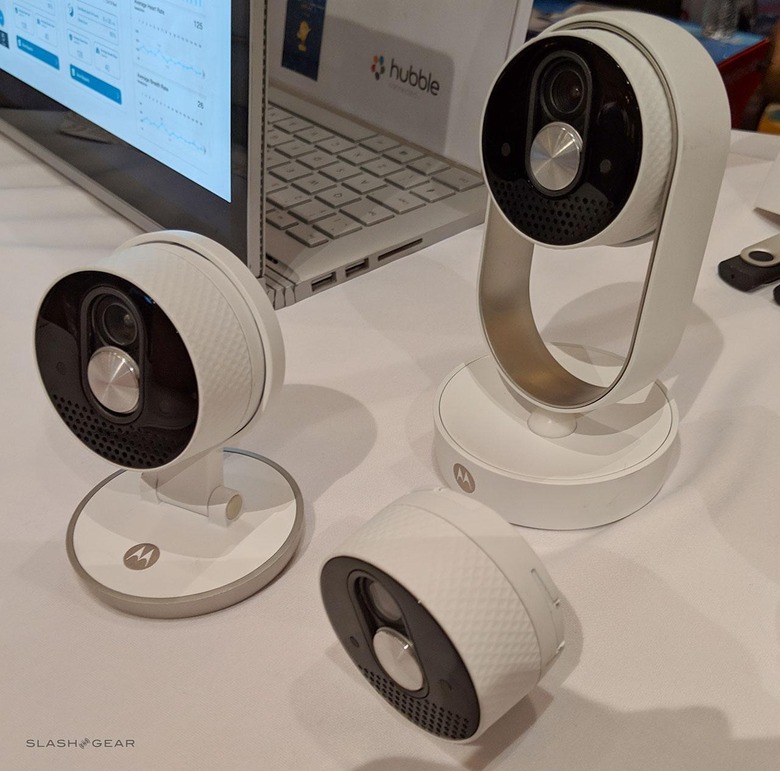 Facial Recognition can alert the user when a certain (remembered) face comes into view. Because Motorola HomeMods work with a single base unit, the same technology works no matter the location in which the camera is mounted. According to Hubble, "this service can be accessed on many of our indoor and outdoor cameras, and the accuracy alone will see it as a real game-changer."
The first round of Motorola Dox we're seeing here include the Core Unit, a Desktop Stance, Outdoor Stand, Basic / Wall Stand, and a Pan Scan Stand. Not pictured: a long-neck Wall Mount.
We'll know more about the release and pricing information about these devices in the near future. Until then – keep your eye on the rapidly growing licensing monster that is Motorola – it's everywhere, and it's becoming more beastly by the day!
[Updated to reflect Dino Lalvani's correct job title, and the official name of the modular system]