Motorola Hint QA30 for Alltel announced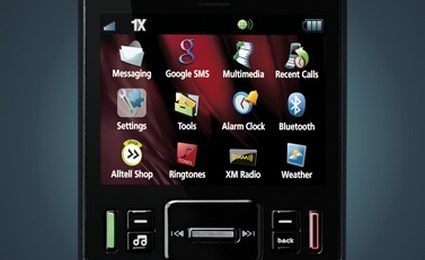 Motorola have officially announced the Hint QA30, as seen yesterday gussied up with Alltel logos, complete with full specs.  The QWERTY-equipped slider measures 3.23 x 2.43 x 0.67 inches and has a 2-megapixel camera, EVDO connectivity (though not Rev.A), Stereo Bluetooth and GPS. 
However where the tip yesterday was that the Hint could handle 32GB microSD cards, today it turns out that cards only up to 8GB can be used.  That could put a premature hold on your music carrying capability, which is a shame as the QA30 is neatly outfitted with dedicated music buttons on the front.
The battery is good for up to 15.6 days standby or 4.5hrs talktime, and there's the usual array of browser, threaded text messaging, Google SMS support and MPEG-4 capable video player.  The Hint will launch on Black Friday on Alltel, priced at $99.99 after a $50 rebate and subject to a two-year contract.