Motorola DROID XYBOARD 8.2 press photo leaked, name appears official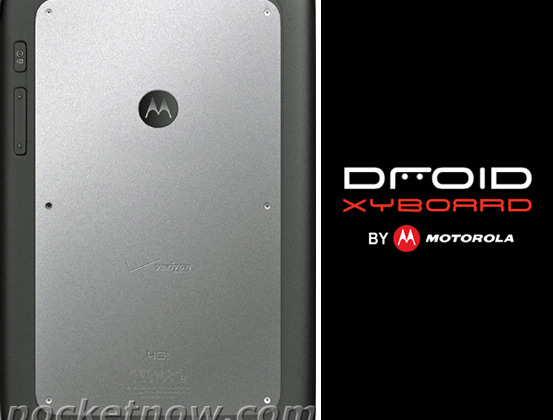 Verizon appear very much to be getting ready to release the next generation of Motorola tablets, one to replace the original XOOM, this time titled XYBOARD and looking to be situated in portrait position rather than the landscape we saw with the original. This device is set to have an 8.2-inch display, unique to the tablet world, may well have a quad-core processor by the time it's released more than likely inside 2012, and by the looks of it, this is going to by just as heavy duty as the original and more – look at that fabulous aluminum plate! But let's talk about the name for a minute – that name is just... interesting.
I'd certainly have to agree with the assessment of Evan Blass on PocketNow, he saying that this "Transformer-like" name wont be a fantastic way to access adults looking to have a tablet for professional use. Unless of course this line is mean to take a grab at the young crowd currently right around high-school age, the same folks who fell in love with the undeniably insane looking Transformer film series and/or loves to think about how technologically hardcore their devices are in a very apparent way. There's also a XYBOARD 10.1 coming down the pipe at some point or another, so watch out for that one as well.
As for the XOOM, the 4G LTE version is finally officially ready to go and is being showed off this month at trade shows in its fully active state. We must assume that the next round of Motorola tablets are going to have microSD and LTE support right out of the box. Is it a XYBOARD or is it a CYBORG? Judging by the pronunciation of the XOOM and the way that name found relative success in sticking in out minds (but not quite enough to win for sales), we're more than likely looking at the real deal right here. Of course the international edition of this series will be titled simply XOOM 2.
[via PocketNow]