Motorola Droid Xtreme Gets Unofficial Photoshoot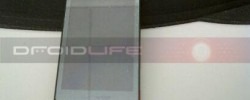 There's quite a few pieces of information running around, basically rampant, the Internet right now about the next models coming out of Motorola. We know that the company is planning on releasing two new Android-based models some time in July, and we firmly believe that those are the MB810/Shadow/Xtreme and Droid 2. We've already seen the outcome of a lost Motorola Shadow, not to mention some confirmed specifications, and now we've got word that the Shadow is actually going to be called the Xtreme, with a few more pictures to go along with the news.
Over at Droid-Life, a tipster managed to drop some new pictures, along with a few tid-bits of information, regarding one of the upcoming handsets from Motorola. Right off the bat, you'll see that it's resemblance to the original DROID is remarkable, and it makes us wonder if this isn't the DROID 2, then what on Earth will that piece of gadgetry look like, if this one is stealing so many pieces from the original's design? The tipster confirms that the Xtreme is running Android 2.2, that it features 9 homescreens, and that there isn't any version of Motoblur on it. The tipster also says that it is "very metal," which definitely piques our interest.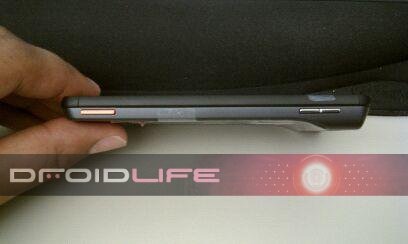 From the side-view, its' obvious this is a DROID successor. Even that gold camera button is making a return. Of course, it looks ridiculously thin, but there is an odd "hump" at the top of the device, on the back, which makes the design look kind of "off." Then again, if those other specifications are right, including that 4.1-inch capacitive touchscreen, 8GB of internal memory, HDMI port, and 700MHz OMAP3630 processor turn out to be true, we think the similarities will be a welcomed addition, and not a detracting factor. What do you think? Is this your next Android device?
[via Droid-Life]