Motorola Droid Upgrading to Android 2.2 Next Week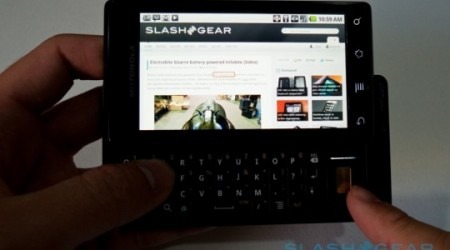 We'll just go ahead and say it: Android 2.2 is just about to be on everything. And it looks like, unlike the previous updates to the Android version, every major carrier and manufacturer out there is taking the update to Android 2.2, or Froyo, very seriously. And that's perfectly fine with us. This time around, we've got official word from Verizon that the Motorola Droid is getting updated to Android 2.2 next week.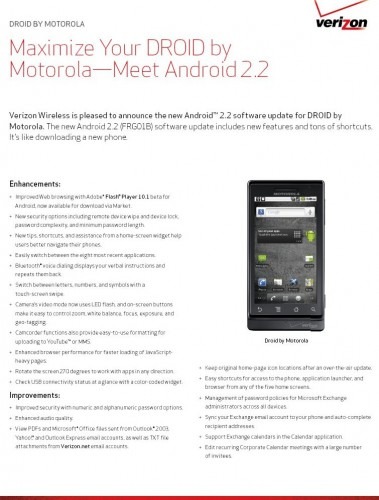 We had actually heard rumors that the original Droid would be updated to Froyo at the end of July, so this isn't all that far from the case. And, while the HTC EVO 4G is getting updated to the same version number on August 3rd, we expect the roll out for the original Droid to happen right around the same time. There's no exact date, but considering the competition, we wouldn't be surprised.
So, we've got confirmation from HTC, Samsung, and now Motorola that existing devices in the market right now are getting updated to 2.2. This is great news for all the Android fans out there, especially those who have been waiting patiently for their official upgrade. Now, the Motorola Droid X is next on the list — so hopefully that happens before the end of the month of August. Any word on that, Motorola?
[Thanks, Verizon!]