Motorola DROID RAZR Visits FCC With Verizon LTE With Global GSM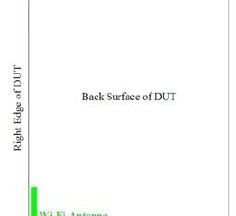 Timed perfectly, the Motorola DROID RAZR's FCC approval papers showed up just after the big unveiling announcement today in NYC. The FCC filling reveals that the DROID RAZR packs support for not only Verizon's CDMA, EVDO, and LTE frequencies, but also global GSM 850 and 1900 bands as well as WCDMA II and V bands that could potentially make it the first Verizon LTE device to support worldwide roaming.
The device will be known as the Motorola DROID RAZR here in the US, but will be available worldwide as simply the Motorola RAZR when it launches sometime in November. Pre-orders for the phone will start on October 27 here in the states and it costs $299 with a new two-year service agreement. The global GSM radios will be locked down by its firmware here, but the device could be sold unlocked overseas.
The DROID RAZR has been teased as a smarter, thinner, stronger, and faster handset and indeed it packs some powerful specs in the what's currently the world's thinnest smartphone chassis. It boasts a 1.2GHz dual-core processor with 1GB of RAM, 16GB of internal storage expandable with microSD, a 4.3-inch qHD display with Gorilla Glass, an 8-megapixel rear-facing camera capable of 1080p HD video capture, and a Kevlar reinforced splash-proof body that measures only 7.1mm thin.
It also features SmartActions technology for better power management that can extend battery life by 30% as well as enterprise features and a slew of accessories, including the LapDock, GPS Navigation Dock, HDTV dock, and the Motorola Elite Sliver headset. For more details on the DROID RAZR, make sure to check out our hands-on with the device.
[via Engadget]