Motorola DROID RAZR M Jelly Bean update on the way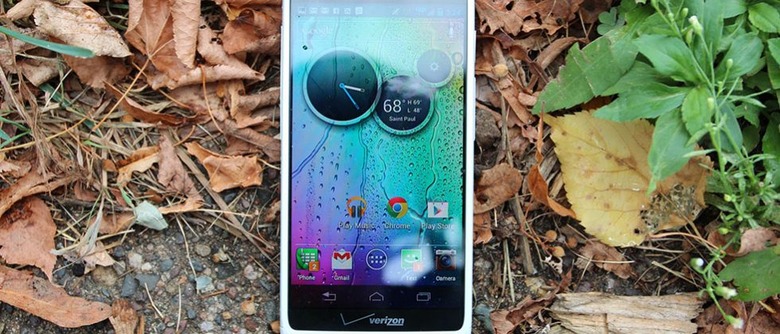 It appears that Motorola wasn't kidding around when it said that it would take Jelly Bean updates seriously, as the company announced the update to Android 4.1 for the DROID RAZR M today. Motorola announced the update on its Twitter account, saying that it's being rolled out in phases, and support documentation has popped up on Verizon's website. This means that it won't be much longer before DROID RAZR M users have Jelly Bean on their sharp looking handsets.
Before we go any further, allow us to point out that Motorola is getting Jelly Bean on the DROID RAZR M just two months after the phone was released. That is truly excellent, and Motorola earns big points for being able to get a Jelly Bean update out the door so quickly. Of course, we imagine that its parent company Google has something to do with that, but hey, getting Jelly Bean to users fast is something that should be commended, regardless of who is responsible.
Our friends over at Android Community point out that Motorola is now seeding to update to test units, so it might be a week or two before a large number of users are seeing it show up. The update will go out OTA, and Verizon's support documentation walks users through the process of installing both the user initiated upgrade and the server initiated upgrade. Among other things, Android 4.1 Jelly Bean brings Google Now support and enhanced notifications with it, so there's plenty to get excited about.
The DROID RAZR M is just one of the handsets Motorola plans to upgrade to Jelly Bean before 2013 rolls around. The DROID RAZR HD and RAZR MAXX HD both have 2012 Jelly Bean upgrades in the pipeline, with others like the Atrix HD, the Photon Q, and the Electrify 2 getting Jelly Bean eventually. If you have a relatively recent Motorola handset that won't be getting an upgrade to Jelly Bean, Motorola is offering a trade up program for you to take advantage of, the details of which can be find here. Keep it tuned here to SlashGear, as we'll have more news about this DROID RAZR M Jelly Bean upgrade soon!