Motorola Droid RAZR M 4G LTE appears with silver trim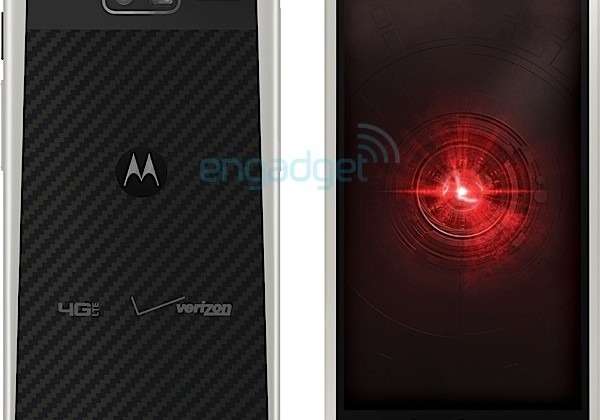 It's time again to see the next Verizon 4G LTE device before its official launch as another leaked photo appears to be bringing along with it one more glimpse of the sharp-looking Droid RAZR M 4G LTE in silver. Of course if you take into account that the previous versions of the DROID RAZR were made in "white" trim, you might be thinking that this device is bringing on white – it's all up to your vision at this point as no official word has been dropped. This device has also had some specifications leaked with it just yesterday for your perusal.
The images you see above were leaked to Engadget by an unnamed supplier of leaked images and does indeed seem to be quite legitimate looking. If you'll have a peek at the previous leak you'll find that the Droid RAZR M also has a black color scheme like the DROID RAZR. This device is more than likely set for both of these colors for launch time which will be approaching quite soon, we must assume.
This device has been tipped to be carrying a dual-core dual-core MSM8960 Snapdragon S4 processor and it's display will be a lovely 4.3-inch qHD (960 x 540) Super AMOLED Advanced. It'll be popping up with Android 4.0 Ice Cream Sandwich and will have a 8 megapixel camera on its back. The front will have a camera as well, in this case a 3 megapixel beast of a shooter able to take 720p video as well.
This smartphone will have many of the same protections that recent Motorola devices have had including splash coating on its innards and Kevlar weave backing over the battery. Like recent Motorola devices as well, we're not expecting to see a replaceable battery here, this allowing the manufacturer to make the device much thinner than it otherwise would have been able. Keep your eyes to the Motorola tag to see where this is all going, and expect a release in early September – the 5th, to be exact!