Motorola DROID RAZR HD international edition shows up at FCC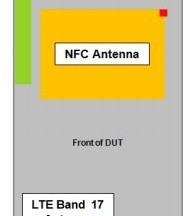 A global edition of the oft-leaked Motorola DROID RAZR HD (XT925) has just been granted FCC approval, likely surprising nobody at all. Motorola is widely expected to unveil Verizon's version of the DROID RAZR HD – XT926 – at a press conference on September 5, so it makes sense that an international edition of the device would follow shortly afterward. This FCC approval seems to confirm that the DROID RAZR HD is an actual thing, but then again, the various leaks already did a pretty good job of that.The filing shows that the international DROID RAZR HD comes complete with LTE radios for bands 4 and 17. While that may make you immediately think of AT&T, Engadget points out that the carrier probably won't be getting this version of the DROID RAZR HD, thanks to the recent launch of the Atrix HD. Instead, the RAZR HD's use of band 4 AWS LTE probably means that the handset will be a hit in Canada, so Motorola can likely count on some attention there.
The latest leaks and rumors tell us that the DROID RAZR HD will come with a 4.3-inch qHD Super AMOLED Advanced Display, a 3-megapixel front-facing camera to compliment the 8-megapixel rear-facing camera, and a dual-core MSM8960 Snapdragon S4 processor to power it all. The handset supposedly comes running Android 4.0 Ice Cream Sandwhich out of the box, and we've seen pictures of RAZR HD models with various differences – for instance, some of the leaked pictures show a Kevlar backing, while others show the device without the Kevlar.
Whatever the appearance of the finished product, one version of the RAZR HD has popped up at the FCC. If this device exists, we should be finding out more about it in just a couple of days, which is pretty exciting. Keep it tuned here to SlashGear for more information, and have a look at our story timeline below for the latest DROID RAZR HD leaks.