Motorola DROID RAZR HD specs tipped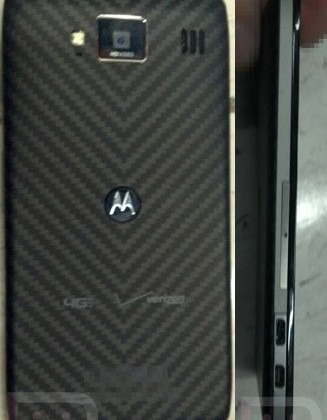 Yesterday, a report surfaced detailing that Motorola was planning to launch the DROID RAZR HD in conjunction with Verizon in October. The launch would be contingent on the sales numbers of the DROID RAZR and RAZR MAXX, however, with the companies needing to clear inventory before launching a new model. On top of that, it was believed that Motorola was also working on a RAZR MAXX HD, but PhoneArena has heard from a tipster that there are no such plans.
Previous reports tipped the RAZR HD for a 13-megapixel camera, but PhoneArena's source denies the camera boost, saying that the standard eight megapixel offering will be there instead. On top of that, the phone will come with a Qualcomm Snapdragon S4 dual-core processor clocked at 1.5Ghz, the same chip that's found in the US versions of the Samsung Galaxy S III and HTC One X.
The internal storage size of the device isn't known, but a microSD card slot will definitely be included, says the source. The battery, however, won't have the rumored 3,300mAh capacity, instead falling somewhere in the region of 2,530mAh, but that's still a nice boost compared to the batteries found in other smartphones. Tthe tipster confirms that previous leaked pictures of the handset are accurate, with the device featured a patterned kevlar back once again.
Finally, the screen size is said to come in at 4.6-inches, featuring the same 720p resolution and ColorBoost tech used on the Atrix HD, lining up nicely with previous rumors. If leaked pictures from earlier in the year are to be believed, Motorola will also ditch the four capacitive keys under the screen, instead opting for the on-screen buttons used in Ice Cream Sandwich. The handset will ship with ICS, but an update to Jelly Bean is expected "sometime in 2013."