Motorola DROID RAZR HD expected in October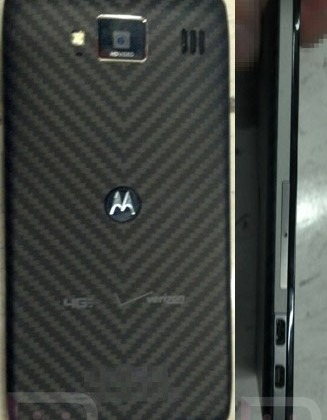 Motorola disappointed some fans when it didn't reveal a new smartphone last week, initially teasing onlookers via its Facebook page with a mystery LTE enabled Motorola phone. Still, leaks and reports have suggested that the DROID RAZR HD is coming, and now a source speaking to Hot Hardware has indicated that the handset should finally arrive in time for October. Not only that, but it will be joined by the DROID RAZR MAXX HD, offering substantially better battery life.
According to the source, Motorola plans on releasing the two handsets in October after it has managed to move enough DROID RAZR and RAZR MAXX phones. The launch of the new devices seems contingent on sales of the current phones, so Motorola may still push back the launch if it hasn't shifted enough units in time.
Specs for the handsets couldn't be confirmed, but it's expected that both will come with 720p screens, with the MAXX HD featuring a larger capacity battery, bringing additional thickness with it as well. Past reports have suggested that the DROID RAZR HD will come with a dual-core Qualcomm Snapdragon S4 processor instead of a Texas Instruments OMAP chip. In addition, the handset will be LTE ready on Verizon's network, with a similar design to the current DROID RAZR.
The DROID RAZR HD will also have world-roaming capabilities, taking advantage of HSPA+ networks in other countries. A recent leak showed that the phone was being tested on Vodafone, and other information suggests that the phone will carry the same 3,300mAh battery as the RAZR MAXX, making us wonder what kind of battery the RAZR MAXX HD will have if such a device exists.
[via PocketNow]