Motorola Droid Bionic To Launch On Verizon In September?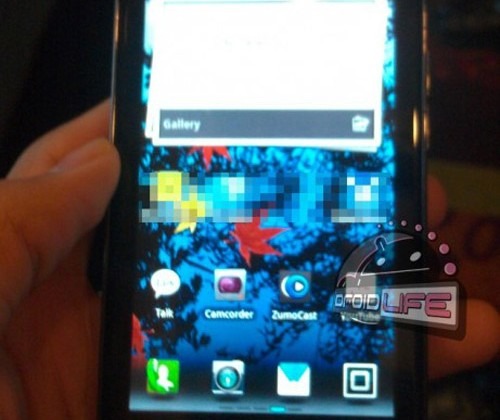 The Motorola Droid Bionic is probably one of the most delayed handsets ever. It debuted at CES in January of this year and has since been postponed numerous times due to the need to implement various enhancements, which we now know involved not only internal spec boosts but also a complete facelift and tummy tuck. But still, the device may not arrive until early September, so we hear.
The word on the street from multiple sources is that the Droid Bionic will be arriving on September 1. It's further supported by some insider information received by Droid-Life that came with the above photo. They claim that Motorola reps have already informed Verizon to expect the Droid Bionic by early September.
Additionally, the source notes that the device still has the same 4.3-inch screen, as opposed to the rumored 4.5-inch screen, but also has far less ghosting than the screens of the Droid X2 and the Droid 3. Also worth noting was that the device feels much lighter and more responsive than expected, which is likely due to the internal upgrades and the sleeker design.
To see other images of the Droid Bionic, you can take a look at the leaked product shots for the handset's accessories from Amazon. The device is expected for Verizon's blazing fast 4G LTE network, which recently just expanded coverage to several new markets.
[via Droid-Life]