Motorola DROID BIONIC Incompatible With ATRIX Lapdock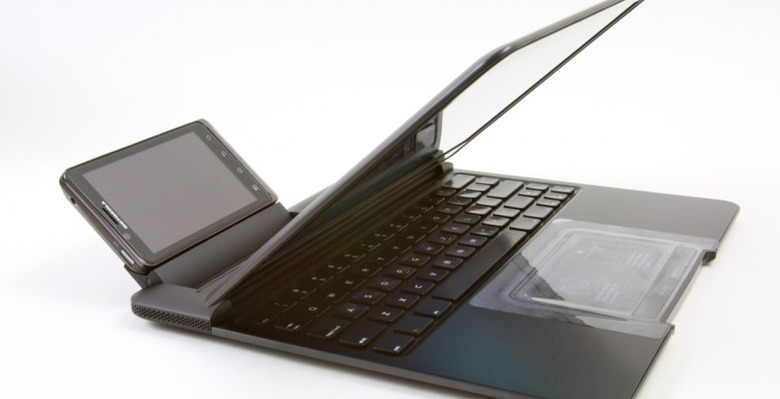 Bad news if you picked up a Laptop Dock for the Motorola ATRIX and hoped you could use it with the brand new DROID BIONIC: we can confirm that neither peripheral is interchangeable with the other smartphone. Although the original Laptop Dock and new BIONIC Lapdock are the same in theory – an 11.6-inch display, full keyboard and trackpad, to turn the Android smartphone into a notebook replacement – the change in dock design means that there's neither backward or forward compatibility.
In short, if you have the original Laptop Dock, you'll still need to buy the Lapdock if you upgrade to the DROID BIONIC. It's a disappointment, because neither version of the peripheral comes cheap: the original was $299.99, while the new Lapdock is $299.97, though it doesn't demand a tethering fee as charged for the ATRIX 4G.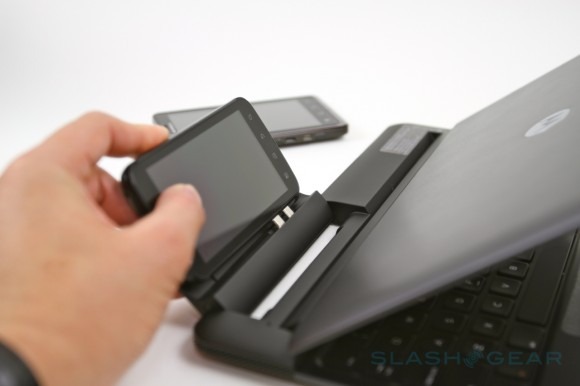 We can't help but see Motorola's decision as a snub to existing users, whereas investing in accessories could have been the hook that encouraged them to upgrade to another Moto device. We're guessing there'll be modifications of the original Laptop Dock – which are selling for as little as $150 on eBay at the moment – in an attempt to accommodate the new phone, as Android users get creative to bypass Motorola's lapse.
More on the DROID BIONIC in our hands-on first impressions coverage