Motorola DROID 4 Hands-On and Unboxing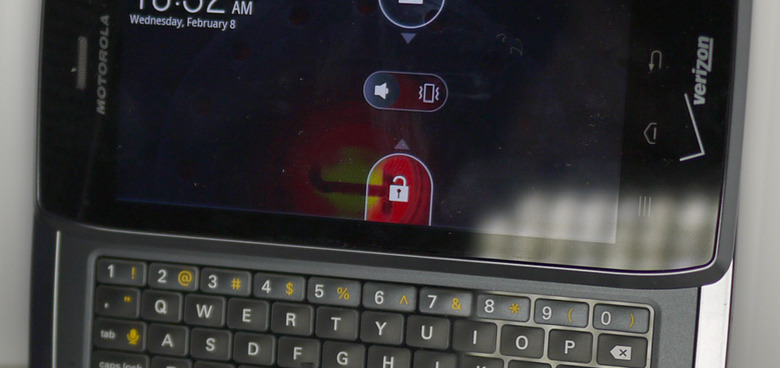 The fourth iteration of Motorola's ultra-popular DROID line for Verizon has arrived and with its 4-inch qHD scratch and scrape resistant screen, full QWERTY keyboard, dual-core 1.2GHz processor, and 4G LTE connectivity, this may well be the best installment in the series yet! This device is quite reminiscent of the DROID RAZR and RAZR MAXX that've also just been released by Motorola and Verizon, the corners, the display, and even the back shape. The difference here is in the edge-lit keyboard, the loving embrace of the core DROID branding, and the fact that it's got a big 4 at the end of its name — let's have a look at what it means to continue on with the DROID line.
Inside the box here you'll find the usual – that being the device itself, a microSIM card already installed for us, and a power cord and adapter. This device uses a microUSB cord like the past few years of DROID devices have, and it's running Android 2.3.5 Gingerbread, the newest edition before Android 4.0 Ice Cream Sandwich. This device is set on Motorola's timeline to be updated to Ice Cream Sandwich before the year is over, and it's looking more and more likely that the change will be coming sooner than later – hopefully inside the first half of the year.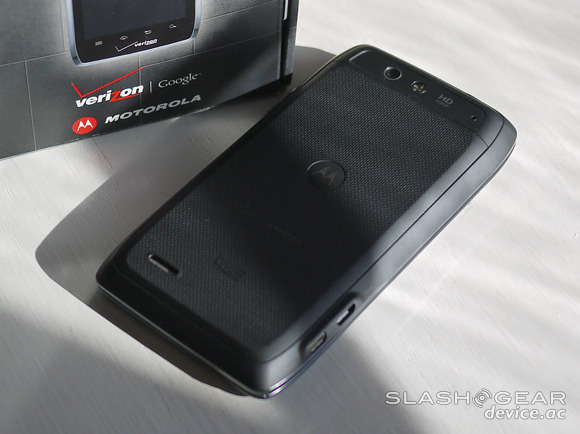 This device includes Government-grade encryption (FIPS 140-2) for all of your ever-loving typing needs, that being email, calendar, and contacts, and you'll be able to use Webtop like the rest of the Motorola line from 2011. Plug it on in to the full suit of Motorola-made accessories at Verizon right this second! You've got Citrix Receiver on Webtop right out of the box as well for full desktop virtualization and access – how kind!
[vms e64c3a14f85d225a046f]
This device has a front-facing camera for video chat, a back-facing 8 megapixel camera with 1080p video, and the whole device is set for full 4G LTE access at what Verizon continues to note is 2 to 5 Mbps right here in Minneapolis and Saint Paul. We'll be giving this device a full rundown soon – for now check out the video and the photos below. And be sure to ask any and all questions in the comments – we're waiting to work for you!