Motorola Developing Digital Tattoos And "Smart Pills" For Next-Gen Wearables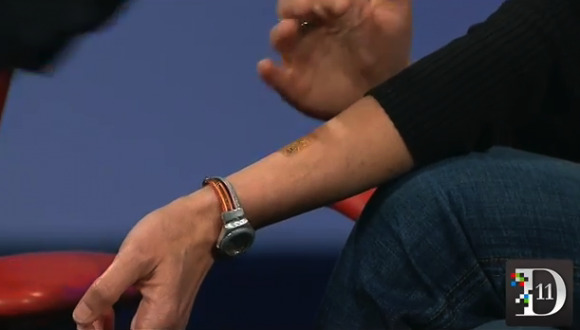 Motorola's big vision for mobile isn't just the Moto X smartphone: the company also has wearable, tattoo-embedded, and even swallowable gadgets in the pipeline. Motorola's Advanced Technology and Projects Group chief Regina Dugan – former DARPA chief – showed up at D11 sporting an electronic tattoo that could be worn on the skin for a week at a time, and used to cut through the numerous authentication processes we go through every day.
The tattoos rely on a new, stretchable electronics system that can keep working even as it flexes on the wearer's arm. As Dugan says, while criticisms of wearables like smartwatches include suggestions that young people won't want to wear them – something Tim Cook commented on – it's much more likely that the demographic would want to use a digital tattoo.
It's not the only high-tech security system Motorola's group is looking at. "I take a vitamin every morning: what if I could take an authentication vitamin?" Dugan asked, before whipping out a Proteus smart-pill.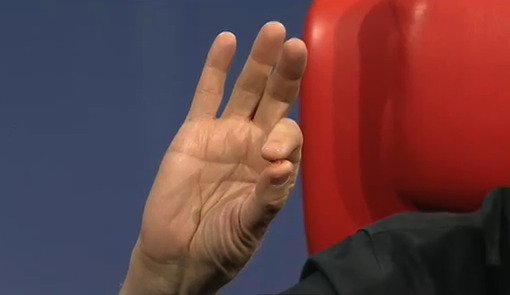 That pill contains a "switch" and an "inside-out potato battery", Dugan explained, which creates electricity from the chemical processes in the body when swallowed. The result is the switch toggling on and off, and creating an 18-bit ECG-like signal.
"Essentially your entire body becomes an authentication token," Dugan concluded, before laughing off suggestions by AllThingsD's Walt Mossberg that Google – which owns Motorola – might insist on employees swallowing one of the pills every day. The technology itself still needs work, she admitted, but the pills are safe for human consumption: you could take multiple each day for the rest of your life, she argued.
Unsurprisingly, none of the projects Dugan and her team are working on will necessarily arrive any time soon. First up, in fact, is the new Motorola "Moto X" smartphone, which the company chief Dennis Woodside said is due to hit the market in 2013, and will include various sensors that will trigger automatic responses depending on how the user is treating their phone.
The full Motorola appearance at D11 – including Dugan's discussion on wearable and implantable tech – is available in the video below.