Motorola Corvair photos leaked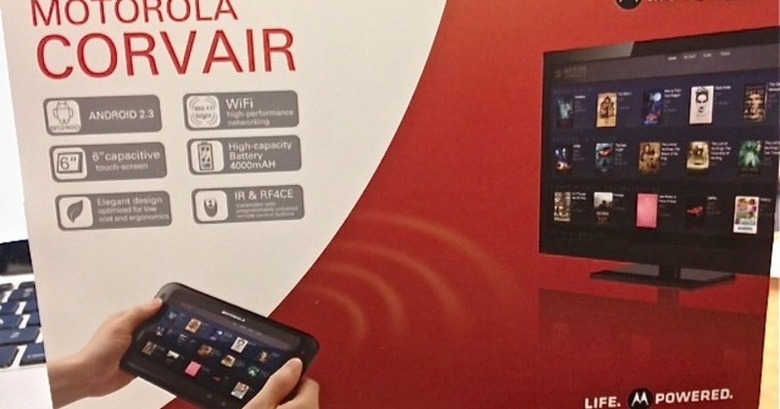 It appears that Motorola has had a bit of a leak this week in the form of not only some packaging but in the device itself, the device being one called Motorola Corvair, an Android 2.3 Gingerbread tablet that acts as a television controller. Besides that, the source of this leak, Nilay Patel of The Verge, notes that the device is in testing with cable companies right now. The devices true abilities remain somewhat of a mystery, but what seems clear is that it'll be a media controller with large displays in mind.
The box seen in the leaked images call the device a "dedicated controller," but what that means exactly isn't clear as it appears not only able to wirelessly control other devices, but able to mirror its display's contents to a larger display as well. In addition to physical volume and play buttons on either side of the display, this device seems to have a menu, home, and back button below. The display is a 6-inch capacitive touch-screen and the entire device is what Motorola describes on the box as "elegant."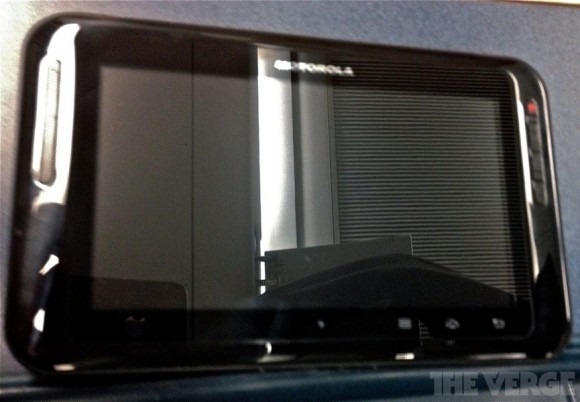 This device may well work with a Motorola cable box and will be, as again the box says, will be "optimized for low cost." This device will have ZigBee-based RF control protocol RF4CE as well as IR control to make sure you're connected. Finally, there'll be a big fat undeniably huge 4,000mAh battery that should serve to have the device up with power for days on end without a charge. At the moment the name Corvair might still be a code-name as we've never heard any alternate name presented, and everything else is likely pre-production. I'm sure we'll see more of this either before the holiday season or at CES 2012 – seeya there!
BONUS – just so you know, this is what a real Corvair is, one sweet little number that cruises down the road like a dream: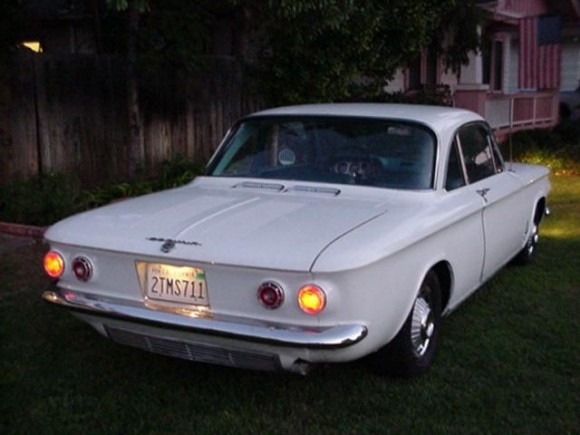 [via The Verge]