Motorola bows out of smartwatches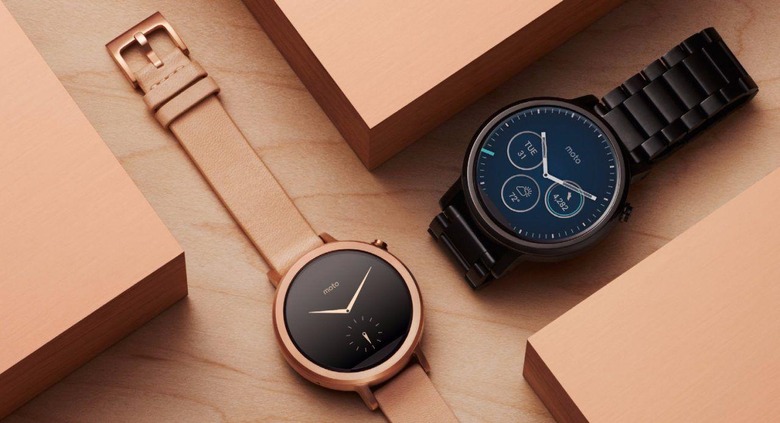 The Moto 360 may have been the poster-child for Android Wear smartwatches, but don't expect a sequel any time soon, Motorola has warned. The company, one of the first to launch a smartwatch with a circular touchscreen, has confirmed that not only has it scrapped any 2016 plans for a new connected timepiece, neither does it intend to release one alongside the upcoming new version of Android Wear. It's another blow to a segment that, though highly marketed, has arguably failed to deliver in practice.
Motorola doesn't "see enough pull in the market" to launch a new smartwatch, Shakil Barkat, head of global product development at the company, told The Verge. That decision for the Lenovo-owned smartphone firm comes down to sales potential, or lack of it. "Wearables do not have broad enough appeal for us to continue to build on it year after year."
The news comes amid a general dip in smartwatch interest and in Android Wear particularly. Google announced in September that, rather than launch Android Wear 2.0 this year, it would push the OS back into 2017 to give engineers more time to work on it. Among the changes are expected to be standalone app installs which don't require a counterpart on the paired smartphone, along with streamlined UIs for non-square displays.
Motorola is arguably the company most closely associated with Android Wear, though none of its smartwatches have made quite the impact as the original Moto 360 did. Then, the circular-faced wearable, with its minimal bezels and minimalistic casing, looked more like a traditional watch than any other smart wearable on the market. Google stoked the interest by giving attendees of Google I/O, its annual developer event, a free watch with which to test their code.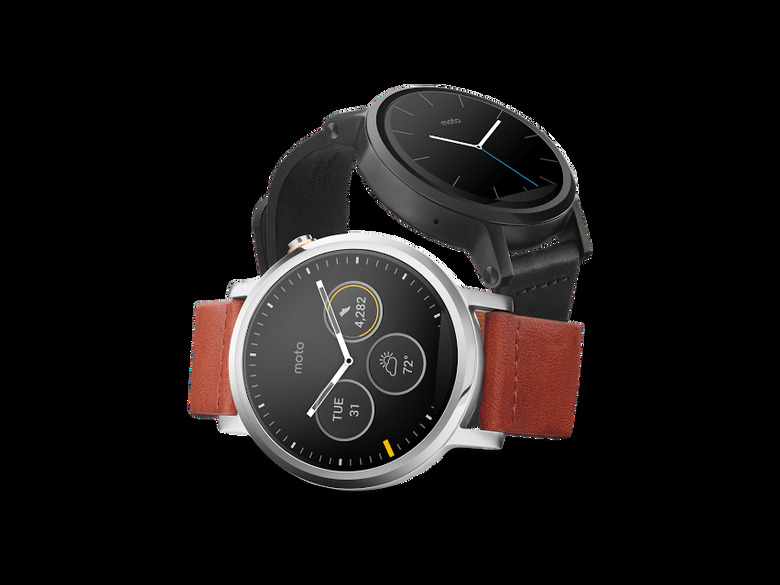 Since then, however, round displays are more commonplace, while companies like Huawei have pushed the analog-esque feel of smartwatches. Meanwhile Samsung abandoned Android Wear relatively early, and pushed ahead with its own Tizen platform. That freedom from Google has allowed it to explore new interfaces, like its rotating bezel used for scrolling through lists, as well as connectivity such as the baked-in LTE that the latest Gear S3 offers.
On the iOS side, Apple Watch went two years without an update, though Apple gave the square-faced timepiece a revamp this year. That added waterproofing along with GPS for standalone fitness tracking, though stuck with the design of the original version. Instead of an aesthetic change, Apple opted to upgrade the processor of the first-generation watch.
For its part, Motorola says it's not counting out smartwatches entirely. "We believe the wrist still has value," Barkat says, though the company will take a wait-and-see approach to what it tries to put on that part of the user.
SOURCE The Verge