Motorola Admiral push-to-talk QWERTY Android announced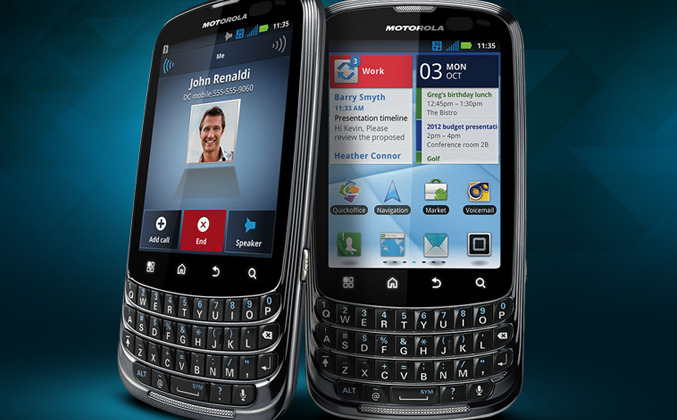 You didn't think the portrait-style QWERTY smartphone was dead, did you? No way, Jose, it's just beginning! Here with the Motorola Admiral, an otherwise mid-range device with Android 2.3 Gingerbread, a single-core 1.2GHz processor, and a 3.1-inch VGA touchscreen, is the first time a smartphone is available with Direct Connect. And not only that, the specs are what Motorola is calling "military spec tough." This device will be available on the 23rd of October for $99.99 after a $50 mail-in rebate via reward card, November 13th in stores — is this your new work phone?
This device has the ability to work with Direct Connect, what the first carrier of this device calls its gold-standard push-to-talk capabilities, and meets military standard 810G for dust, shock, solar radiation, vibration, low pressure, and temperatures of all kinds. The display is made of Corning Gorilla Glass – only diamonds, more Gorilla Glass, or really sharp puppy teeth can bust it. What we've got to ask here is of Motorola – is this combined with the Motorola DROID RAZR the start of a tough lineup throughout the future?
Because check it out if you haven't already: the DROID RAZR is made of mostly metal, Kevlar plating and Gorilla Glass on the front. It's both super thin and nearly indestructible for your day to day activities – and here comes to the Admiral, a device we first heard about several weeks ago in name only, now we see that it's not only inexpensive, its tough as nails! This look like a device you might pick up?