MOTOACTV sports watch now more affordable with $100 price cut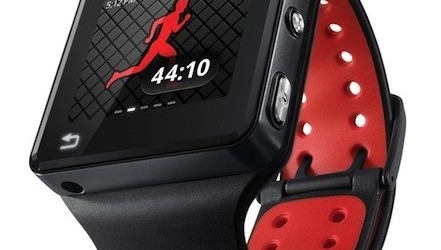 A few months ago we wrote about how Motorola's MOTOACTV sports watch was priced pretty high for the average customer, and now Motorola has responded with a $100 price cut. For those of you looking for an affordable way to track calories, steps, miles ran or distanced pedaled on a bike, the new prices for the MOTOACTV makes it a much more reasonable option to choose from among other similar watches.
The watch has been brought down from $250 to a price of $150 for 8 GB of storage, or $200 for 16 GB dropped from $300. Alternatively, there's still the multi-sport edition that allows users to track golf swings, retailing at a price of $300 instead of $400. The price cut most likely comes as a response to compete with similar products, including the popular Nike+ Fuelband, which is available for the same price.
The MOTOACTV can be paired up with ANT+ accessories, including heart rate monitors. It can be used independently, or with your smartphone to sync up fitness progress using Motorola's cloud. The sports watch is available on Motorola's website now with the newly lowered prices put in place.