Moto X transfer tool adds iPhone migration to hasten iOS exodus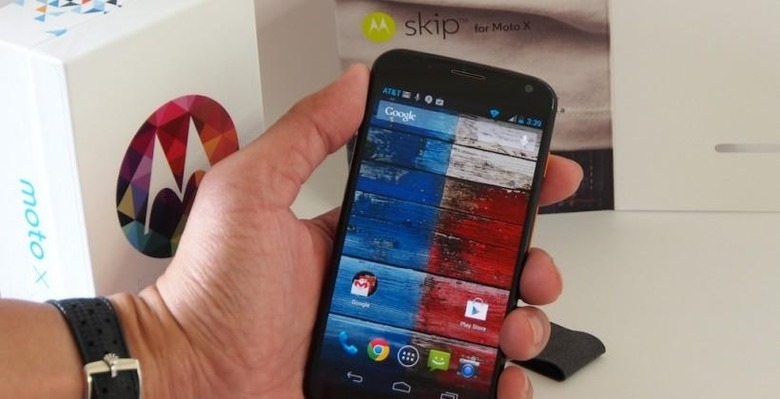 Motorola has added iPhone migration to its Moto X setup system, hoping that by making it easier to switch from iOS to Android, more Apple users will abandon the platform. The newly boosted transfer tool still doesn't pull across all of the data from an iPhone, but can grab contacts and calendar entries from iCloud down into a Google account.
Motorola will be offering the transfer option in a new section of the confirmation page shown on MotoMaker, the online ordering system for the Moto X. After buyers punch in their iCloud credentials, choose "Begin Transfer", and then log into their Google account, the process will begin automatically.
Since MotoMaker's transfer tool is available even before the Moto X ships out, and can be delivered pre-configured with user-data, that means new owners can have their content – or at least some of it – already waiting for them when they take the phone out of the box.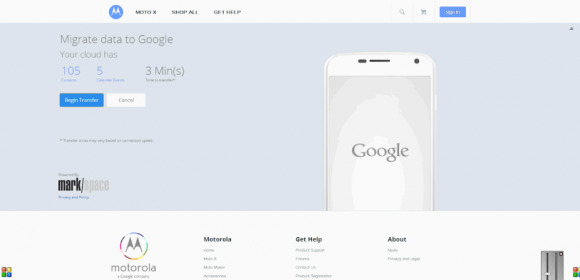 Not all of the fields iCloud uses are the same as how Google labels them, though all of the data should be copied over even if it's in a section with a different name. Only one iCloud can be migrated to one Google account, and trying to subsequently synchronize contacts and calendar entries from a second iCloud profile will result in the first set of data being over-written.
However, it's possible to use a different Google account with that second iCloud account. Motorola says to expect it to take roughly five minutes to transfer 500 calendar entries and 500 contacts, though obviously it will be longer if you have more data to process.
The tool is in its infancy, but Motorola has more ambitious plans for it. "There is a long way to go, but its a start" Punit Soni, VP of product management, said of the launch.
It's not the first time we've seen Android device manufacturers try to lure over iPhone users with the promise of easy transfers. HTC recently updated its HTC Sync Manager tool alongside the launch of the HTC One max, which is capable not only of pulling over contacts and calendar entries, like Motorola, but non-DRM iTunes music, photos and videos from the iPhone gallery, text messages, bookmarks, and wallpapers.