Moto X (Play) 2016 sighted on GFXBench, MediaTek inside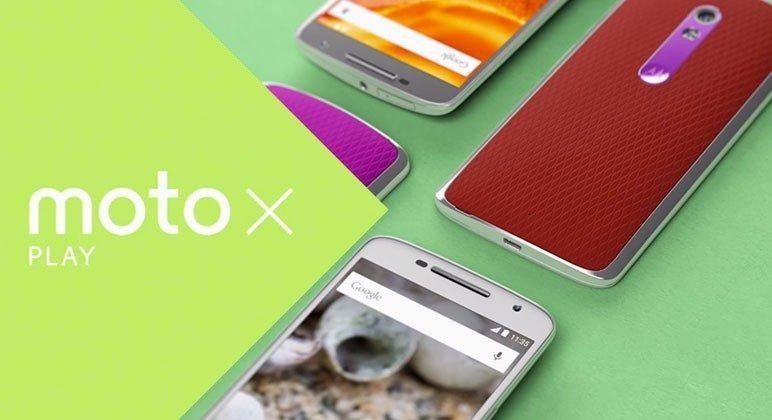 Lenovo insisted that news of the Moto X's death are highly exaggerated. Motorola's former flagship still caters to a specific market, whatever that may be, and a 4th gen model is still in the works. As if giving credence to that assertion, a new Motorola smartphone was spotted at GFXBench's website. Based on the model number and less than premium specs, it could be the 2016 Moto X Play. Or perhaps the only Moto X for the year. Curiously enough, the smartphone is noted to be running on a MediaTek processor.
Not that it's actually a bad thing, as MediaTek has proven its recent chips to be quite adequate for the demands of modern smartphone users. It is, however, somewhat unheard of as far as Motorola's Moto smartphones are concerned. Even the lowly Moto E, the most budget-friendly model, sported Qualcomm Snapdragons while still keeping the price tag down.
According to the GFXBench entry, a certain Motorola XT1662 is powered by a MediaTek MT6755, a.k.a. the Helio P10. There's 3 GB of RAM and 32 GB of storage. The 4.6-inch screen has a resolution of 1920x1080 pixels. The main camera has 16 megapixels while the front one sports 8 megapixels.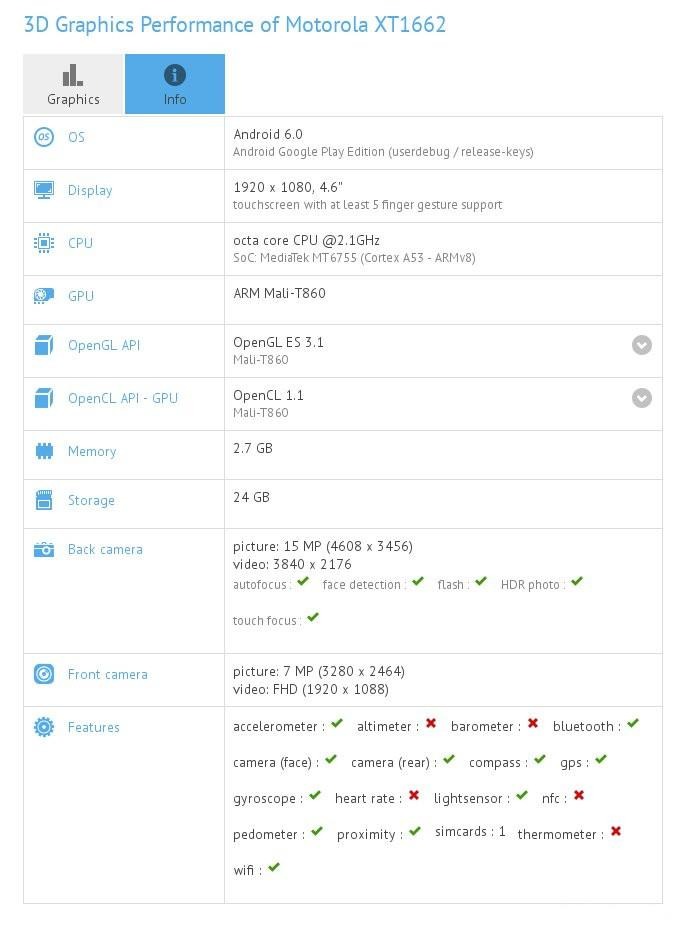 The screen size might make one think that this is a Moto G model, but the Moto G (XT162X), or G4, and G Plus (XT164X) have already been launched. Plus, GFXBench's screen sizes haven't exactly been the most accurate. The model number XT1662 does hint that it's the successor of last year's Moto X Play (XT156X) instead.
Now the question is whether there will be a Moto X Style 2016 or if this will be the only Moto X, so as not to detract from the Moto Z's potential buyers.
VIA: GFXBench