Moto X July 11th press event is false, says Motorola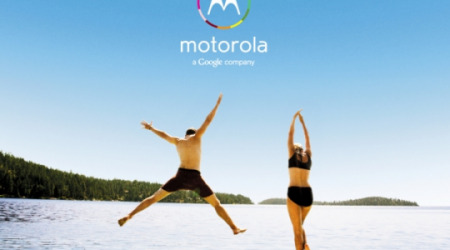 The Moto X rumors have been ramping up over the past weeks, complete with leaked images and specs and Google's own teaser advertisements for the handset. Among the rumors was word that a private press event was slated for July 11th, but that speculation can finally be laid to rest: Motorola has confirmed that this is false.
The rumor started a tad after Motorola launched its teaser advertisement for the Moto X last week, in doing so confirming the handset. Shortly after this, word surfaced in a few places alleging that a press event would be held on July 11, revealing some details for the handset. Others, basing off these rumors, interpreted the "X" and "I" shapes made by the individuals in the image above as confirmation of this.
The rumor took off, however, after tech blogger Leo Laporte confirmed that a private event was going to be held on that day for "50 or so press members." Our friends at Android Community reached out to Motorola for more information, and the company responded with some clarity: the speculation is nothing more than a rumor that got carried away.
As it turns out, Guy Kawaksaki of former Apple evangelism fame – now a Motorola employee – is holding a gathering for his own friends, and there won't be any product announcements or launches during it. As such, the rumor can officially be put to rest. Motorola has no plans for July 11th, and we'll have to wait for official word on when it does plan to launch the handset.
Given the nature of the handset, when a press date is set for the Moto X, we'll be hearing about it well in advance of its date, so no worries. We'll be keeping our eyes peeled for more information on the handset as it surfaces in the meantime, and you can find out more details on what we already know in the timeline below.
SOURCE: Android Community