Moto X (2014) hits Republic Wireless next month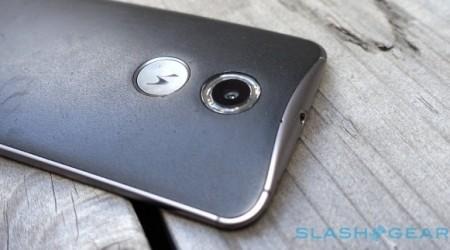 The second-generation Moto X will be available through Republic Wireless early next month, the carrier has announced. This will give those interested in Motorola's latest handset a no-contract option, rounding out the other Moto devices already offered by Republic Wireless. The phone will be launching amidst the holiday shopping season on December 10th, bring with it a 16GB capacity and a price tag shaved down from the typical off-contract pricing. Buyers will be able to customize the device through the Moto Maker, as well.
Says Republic Wireless, it will be offering the 2014 model Moto X for $399 USD off contract, a price that is about $100 lower than what it is offered for elsewhere off-contract (it is, of course, otherwise heavily subsidized when signing up for a two-year contract).
An option to get a customized Moto X through the Moto Maker will be available the same day the handset launches at the carrier, giving buyers different backing choices, a laser-engraving option, and such. Not familiar with the Moto Maker? We have a full walkthrough of the wizard to get your started.
The Moto X features a 5.2-inch AMOLED 1080p display with Corning Gorilla Glass 3, a 13-megapixel rear camera with a ring flash and dual LEDs, a 2-megapixel front-facing camera, NFC, GPS, Bluetooth 4.0 LE, a 2.5GHz Qualcomm Snapdragon 801 quad-core CPU, 2GB of RAM, and more. Check out our SlashGear review for the full details.
SOURCE: Republic Wireless