Moto Mod Polaroid Insta-Share turns your phone into a printer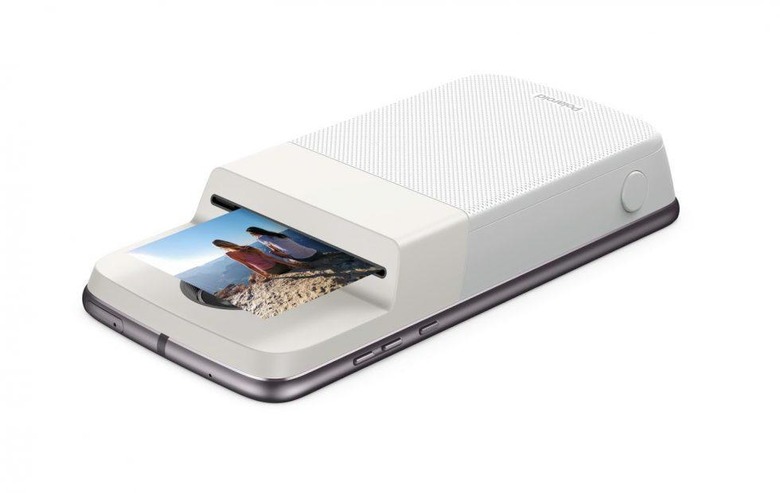 If ever there was a good idea beyond the obvious for Moto Mods for the Moto Z device collection, it was this one. A Polaroid-brand instant photo printer that attaches to the back of your phone. Unless I'm mistaken, this is the first time a smartphone has been this close to an original Polaroid Instamatic without actually being a custom-made Instamatic itself.
Much like the Polaroid Zip printer, this Moto Mod prints very tiny pictures. The pictures are sent to the printer from your phone – with Bluetooth in the case of the Zip, and directly through the Moto Mod's connector pins with the Insta-Share. Printing is done with ZINK technology – so there's no need to replace any inks.
SEE TOO: Our original Polaroid ZIP Review
Each photo printed from this device is 2-inches by 3-inches and comes in full color. Each print is made with a Polaroid app which allows the addition of filters, borders, and text. More likely than not you'll end up using the borders, but will skip over the filters and text after the first time you use them – they're nice to have, but the results look a whole lot better with stand-alone apps (if this app works just like the ZIP, that is).
Just like the ZIP, this printer creates photos that have adhesive backing. The backs of these photos have a piece of paper that can be peeled off to reveal this sticky backing, turning each photo into a sticker that's ready to be pasted anywhere you do so choose. Replacement paper can be found anywhere Polaroid print paper is sold as Polaroid Premium ZINK Zero-Ink Paper in 2x3 size.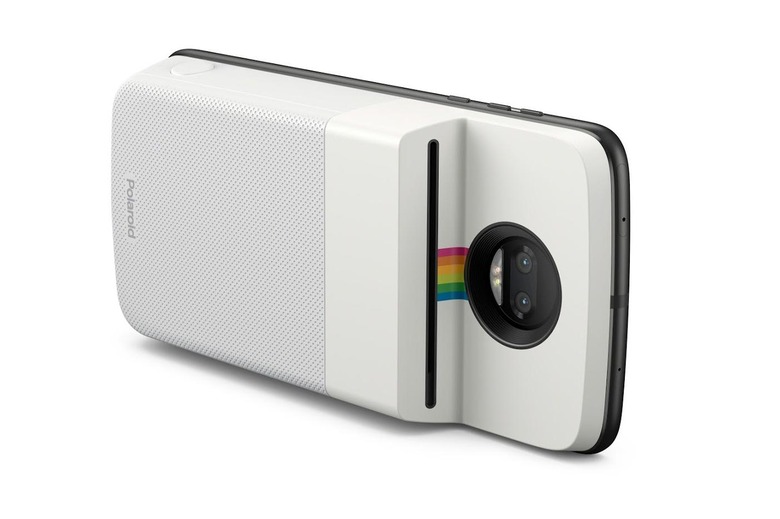 The Polaroid Insta-Share Printer will be made available at Verizon starting this week. Outside of Verizon, the Polaroid Insta-Share Printer will be available globally "in the coming months." Initial full retail price is approximately $200 USD.