Moto G4 vs Plus vs Play release date and specs impressions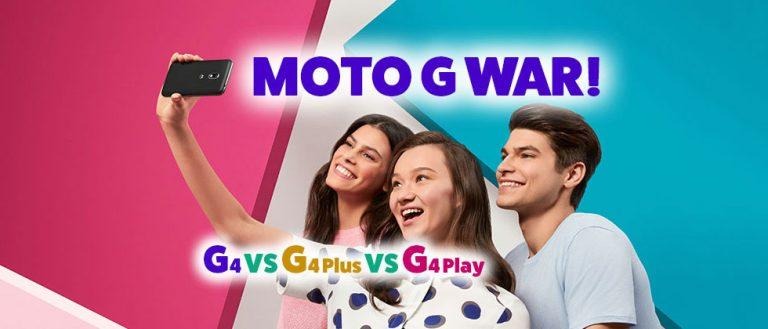 This morning we're having a peek at the full collection of new Motorola smartphones, each of which have a new role to play in the mid-range dominance game. The Moto G4 and its slightly more beefy sibling, the Moto G4 Plus, both work with 5.5-inch displays with 1080p resolution. The least of this new collection of phones is the Moto G4 Play, a device with a 5-inch display with 720p resolution. What could Motorola be thinking with such displays? They're thinking they're about to make a lot of money, that's what.
Below you'll see the three phones Motorola announced today. They'll be calling them the Moto G Play, Moto G, Moto G Plus. We'll be calling them the Moto G4 Play, Moto G4, and Moto G4 Plus, since that's easier – and since that's what you'll see in ads around your city when the time comes.

They look awfully similar, don't they? From left to right (not sized perfectly, obviously), you'll see the Moto G4 Play, Moto G4, and Moto G4 Plus.
What are the big differences between these devices, beyond screen size?
The G4 Play really is different in its execution – it has a lesser processor, fewer options for internal storage, and a smaller battery inside. It also has a fairly basic set of cameras with an 8-megapixel f/2.2 shooter on its back and a 5MP f/2.2 up front. The Play also only comes in either black or white.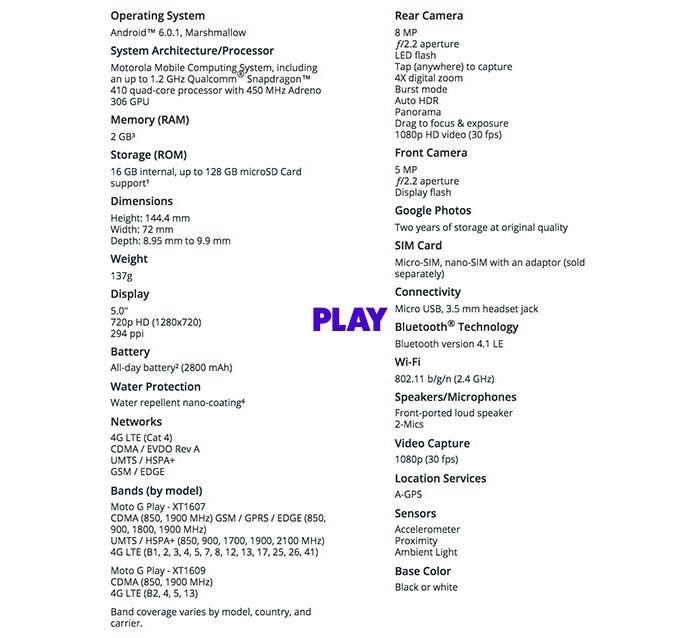 As for the G4, there's where Motorola really starts to change things up. Gone are the super-basic bits and pieces released with all previous Moto G devices. Now we've got TurboPower charging, and 32GB of internal storage, and a microSD card reader that's able to hold up to 128GB storage more than its basic storage.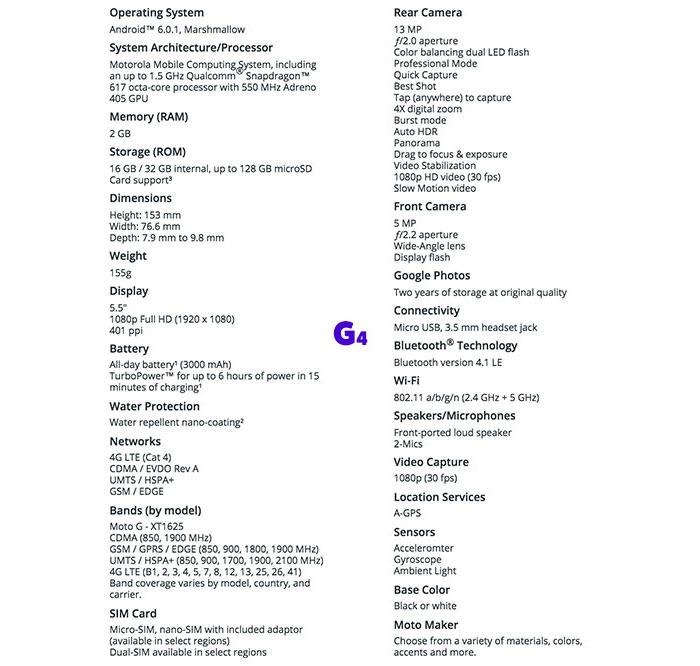 This device also has a rear-facing 13-megapixel camera with f/2.0, while its front camera is 5MP strong with f/2.2 and wide-angle abilities. This device comes in black or white, but you'll be able to work with Moto Maker shells as well – glorious variety.
The G4 Plus works with everything the G4 has, but more. It has a better camera – 16MP, f/2.0, and laser and phase detect autofocus. It has a fingerprint sensor (the only one of the bunch to have one).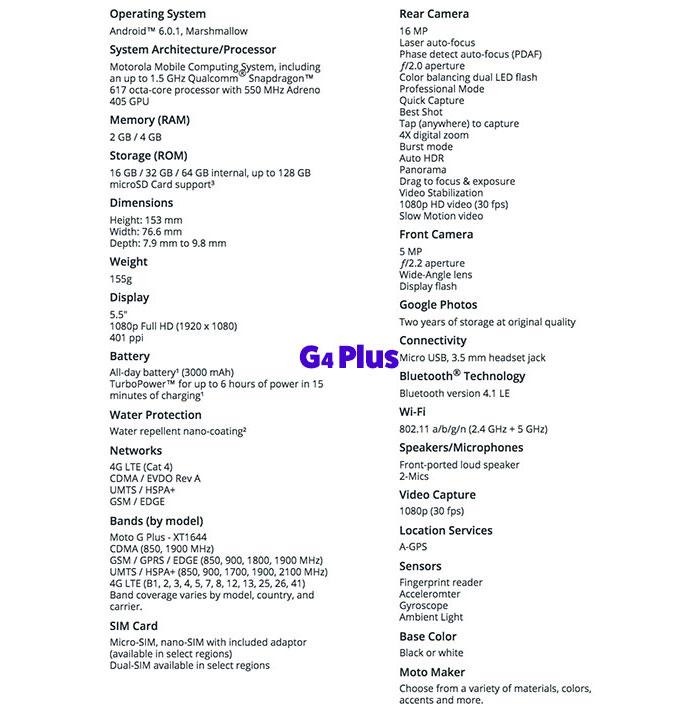 The G4 Plus has the most options for internal storage, at 16, 32, or 64GB of space – with the microSD card slot as well. This device has the same processor as the G4, but comes with either 2GB or 4GB of RAM.
The whole collection will be coming soon. The Moto G4 and G4 Plus will be available in Brazil starting today. If you live in India, the G4 Plus will be available today. Both devices will be coming "soon" to various countries across North America, Europe, Latin America, and the entire Asia Pacific.
As for the Moto G4 Play – Motorola says it'll be coming "globally starting later this summer."