Moto G with LTE bakes 4G into Motorola midrange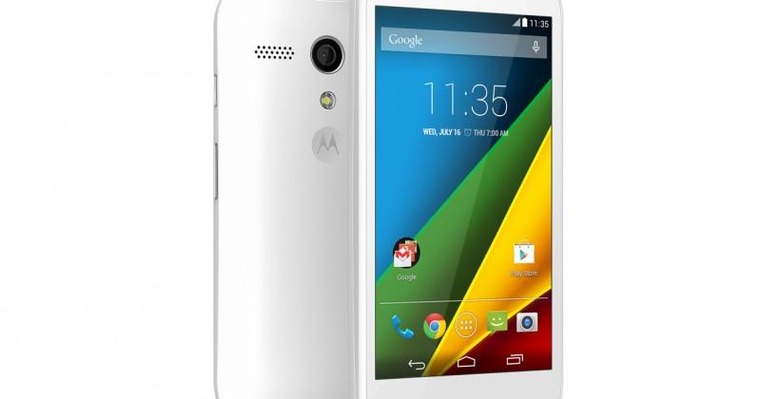 Motorola's Moto G has already proved to be one of the more appealing devices in the company's Android range, by virtue of its solid construction, decent specs, and affordable price, and now it's getting a 4G update. The Moto G LTE takes the same core as before, with a 4.5-inch display, quadcore processor, and Android 4.4, but throws in LTE connectivity as well. However, that's not the only improvement.
One of the lingering annoyances about the original Moto G was the absence of a microSD card slot. That's been corrected today, with the Moto G LTE supporting expandable storage.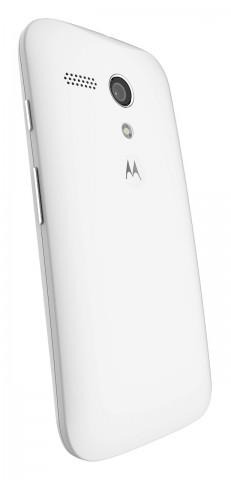 The original Moto G will remain on sale, meanwhile, alongside its 4G sibling. Both run Qualcomm's Snapdragon 400 processor running at 1.2GHz, have a 4.5-inch 1280 x 720 display, and a 5-megapixel camera supporting automatic HDR and 720p video recording.
On the front, there's a 1.3-megapixel camera, also supporting 720p. That's different from Motorola's new budget Android, the Moto E, which is just $129 unlocked and SIM-free, but lacks both a front camera and LTE support.
In short, it's the same smartphone we felt so highly of when we reviewed it in 3G form, but addressing some of the more vocal criticisms.
The Moto G LTE is up for preorder now, priced at $219, with Motorola estimating that deliveries will begin from June 3rd.