Moto G Stylus leaks with Motorola's full device list for February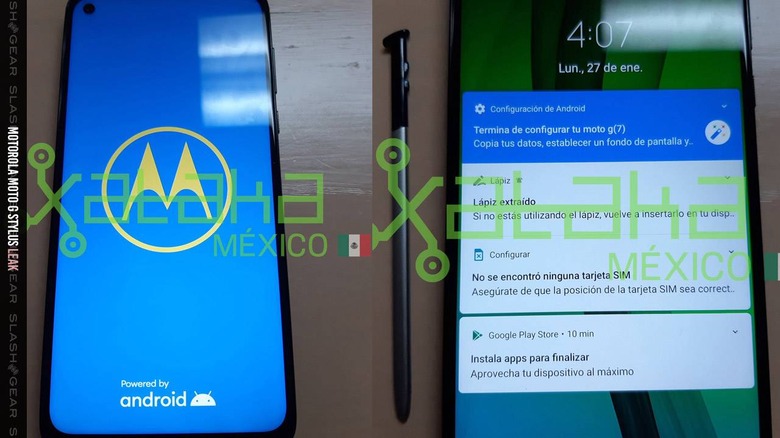 Today we're taking a peek at the Motorola Moto G Stylus, the latest in the long-lasting mid-tier smartphone collection for global release. This device is not yet official, mind you. Motorola has an event scheduled for February 23, 2020, where they'll quite likely reveal this and a set of other Motorola smartphones ready for release.
Today's revelation comes in the form of two major leaks. We've got the imagery you see here – showing the Moto G Edge and its built-in stylus. We're also running down a list of devices about which we've heard rumors before – now all the more likely coming together for Motorola's February event. While plans could change, it would appear that we've got the full collection of Motorola phones ready for reveal at MWC 2020.
Moto G Stylus
The Moto G Stylus is a midrange smartphone with a built-in stylus. This has been tried before, without the whole "the phone can carry the stylus" part, by companies other than Samsung. None have really done the deed in a way that's allowed a company to move beyond a single model.
It's expected that this device will have a 6.36-inch IPS LCD display with 1080 x 2280 pixels and an aspect ratio of 19:9. With said display size and pixel density, we've got around 397 PPI – not half bad! Inside, rumors suggest we'll get a Qualcomm SDM665 Snapdragon 665 processor, 4GB RAM, and 64GB internal storage.
Images above and below come from Xataka Mexico. They were contacted by Gustavo González on Twitter @gusgio8glz after he'd apparently purchased a mystery device on eBay.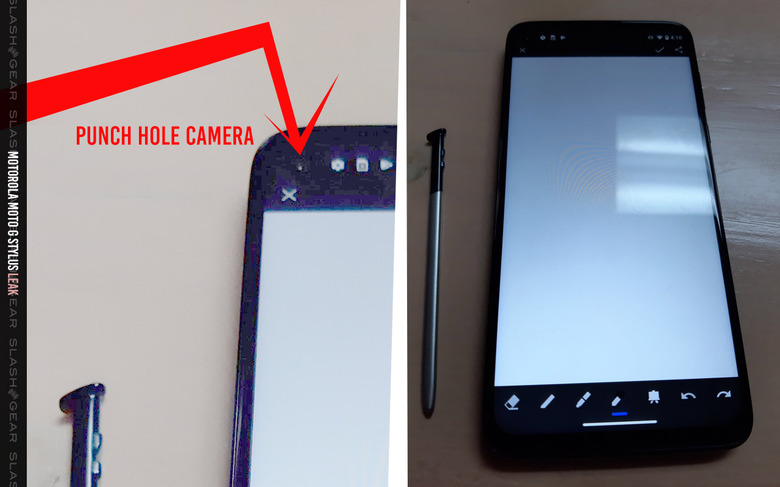 The Moto G Stylus is the latest proof that Motorola isn't done thinking outside the smartphone box. They've been honing their stills in devices in which they didn't even reveal had such powers – see the Moto Z4's secret power if you've not already.
Event Releases
The Motorola event will show their next collection of phones on February 23, 2020, on Mobile World Congress 2020 eve – basically. Given the amount of events that take place before and after the official "start date" for the conglomeration of tech brands at MWC, the association any one brand has with the official MWC event remains up in the air!
The event will likely show off the Motorola-made Moto G8, the Moto G8 Power, the Moto G Stylus you see above, and another phone. The last phone is the hero – beyond that of the Motorola Razr, which will also be there, but not central to the announcement schedule, we'll see what's rumored to be called the Motorola Moto Edge+ (or Edge Plus, if you prefer).
This rumored Motorola Edge+ device is rumored to sport the most impressive specs – including a punch-hole display – and a release that's Verizon-centric in the USA. Cross your fingers the camera's decent, and we'll have a winner!