Moto G Stylus and Moto G Power promise budget Android 10 (and a shock)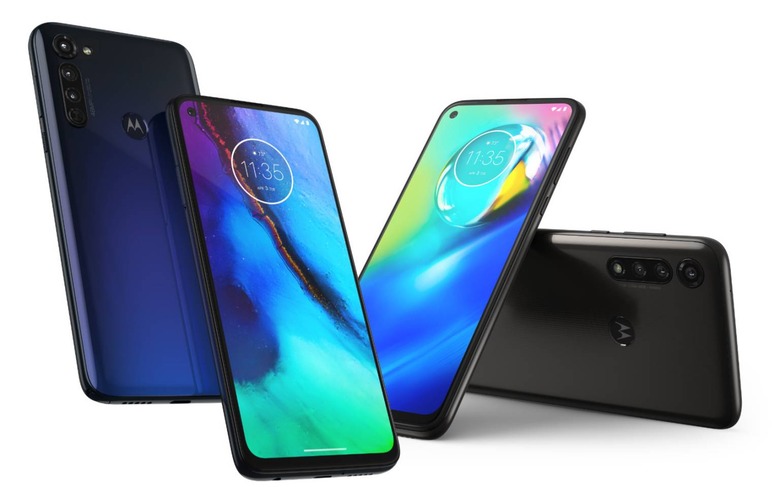 Motorola has a pair of new Android phones it's hoping will lure you away from Samsung, with the Moto G Stylus and Moto G Power promising a useful pen and plentiful battery life respectively. The latest additions to Motorola's G range of affordable Android handsets, the pair distinguish themselves from their siblings with the unexpected promise of eventually being offered through carriers in the US.
That's more than can be said for most of the other G series handsets, which Motorola continues to try to push unlocked and SIM-free. While that can work out more cost-effective in the long run, their absence from carrier store shelves has undoubtedly helped Motorola's dwindling market share in the smartphone space.
Moto G Stylus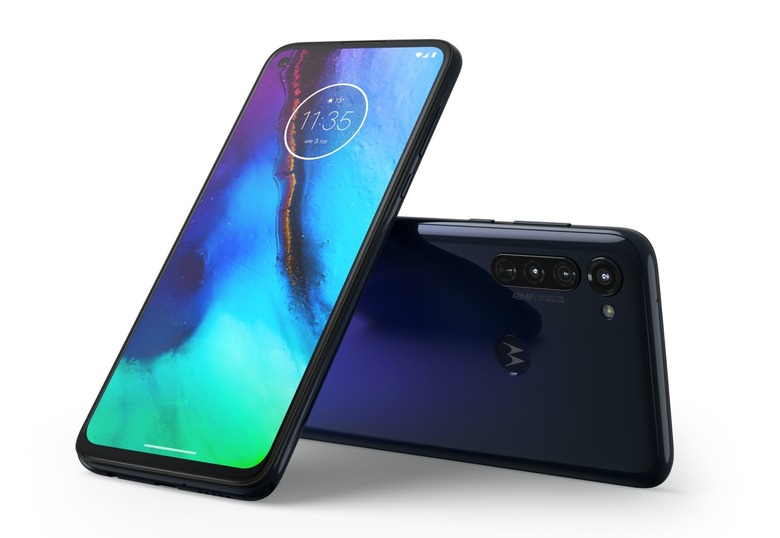 Thing Galaxy Note, but cheaper, and with a few unsurprising sacrifices to hit that lower price. Coming in at $299.99, the Moto G Stylus pairs its 6.4-inch FHD+ display with a pen that can be used for annotating documents, making sketches, and navigating through Android 10.
Unlike Samsung's S Pen, though, the Moto G Stylus' pen is passive, not active. That will undoubtedly mean less accuracy, but clearly helps Motorola hit its budget price. You do, at least, get a copy of Samsung's Notes app: pull the stylus out, and you can start jotting things down in the Moto Note app while the phone is still locked.
Inside, there's a Qualcomm Snapdragon 665 chipset and 4GB of memory, along with 128GB of storage and a microSD slot (compatible with up to 512GB cards). There's 4G LTE, Bluetooth 5.0, and WiFi 802.11ac, plus a 4,000 mAh battery with 10W rapid-charging support. It's all water repellent, but not IP-rated.
As with other recent Motorola handsets, there's not shortage of cameras. The front gets a 16-megapixel selfie camera, while there's a trio of cameras on the back. A main 48-megapixel sensor with 4K Ultra HD video recording; a 16-megapixel Action Cam with a 117-degree wide-angle lens; and a 2-megapixel macro camera. Motorola also finds space for dual stereo speakers and two microphones, but there's no NFC so don't get your mobile payment hops up.
Moto G Stylus camera samples:
Moto G Power
No pen gimmicks for the Moto G Power, just one big battery. Motorola squeezes a 5,000 mAh li-ion pack into its 9.63mm thick casing, which the company says is enough for three days of use, up to 150 hours of music streaming, or up to 27 hours of video playback.
Like the Moto G Stylus, it uses Qualcomm's Snapdragon 665 and 4GB of memory. Only 64GB of storage, though. The 6.4-inch FHD+ display is the same, as is the 10W rapid charging support. For cameras, there's a 16-megapixel front sensor and then three on the rear: a 16-megapixel main camera; an 8-megapixel ultra-wide with a 118-degree lens; and a 2-megapixel macro camera.
Moto G Power camera samples:
Availability, not specs, is the surprise
For the Moto G Stylus, sales will kick off unlocked this Spring, priced at $299.99. It'll be offered from Motorola direct, as well as through retailers like Best Buy, B&H Photo, Walmart, and Amazon. After that, however, it'll be showing up at Verizon, on Metro by T-Mobile, and Republic Wireless.
Much in the same way, the Moto G Power will go on sale unlocked this spring from the same retailers, priced at $249.99. However after that it will be offered on Verizon, U.S. Cellular, Consumer Cellular, Republic Wireless, and Xfinity Mobile.