Moto G KitKat Update OTA Download Arrives For Intrepid Users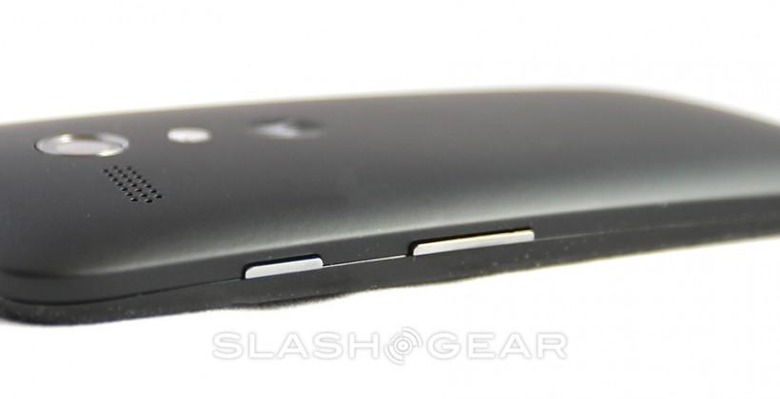 This month Motorola surprised the world with another relatively early announcement of a device to Android 4.4 KitKat – the Moto G! Users working with the Motorola Moto G smartphone this week with a slightly more advanced knowledge of Android devices beyond the common user will be glad to find download files available for the Android 4.4 KitKat build released to a small percentage of the world population last week. What we're going to be able to do here is point you in the right direction – if that's a path you'd like to go down – while we speak on the significance of this release.
If you have a knowledge of how to sideload and work with an update package for Android that'd otherwise be delivered over-the-air, by all means, check the XDA thread on the subject. There you'll not find directions, but you will get the file you need to walk right up to KitKat and say hello. Users new to Android or without a confidence level to be comfortable hacking one's own phone, please heed the recommendation to wait for Motorola to push this file to you automatically. You'll see this update soon!
Last week Motorola let it be known that they'd be updating the Moto G to Android 4.4 KitKat. This is well before the standard HTC One, the Samsung Galaxy S4, or the LG G2. It's before the most massive cross-section of Android devices released over the past year, and it makes the smartphone brand look downright ahead of the curve. Is this Motorola's Google influence, or are they just getting smarter about the wants and needs of Android fans?
It could just be that Motorola prepared the phone for KitKat before releasing it with Jelly Bean, and have tricked us all into gawking with open-mouthed expressions – but either way, the result is a $200 USD phone off-contract with Android 4.4 KitKat while hero phones costing three times that amount still run Jelly Bean. Motorola is doing it right, needless to say.
Be sure to have a peek at our full Moto G Review if you've not done so already. Motorola appears to be taking 'em out a whole new door!