Moto G available at retail stores 2-days after reveal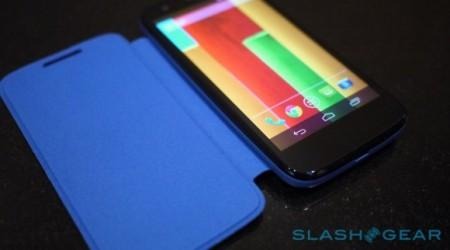 Having just officially learned of the Moto G's existence this Wednesday, we didn't expect the device to literally be in stores quite so quick (today is Friday, if you did not know). What we're seeing right off the bat is availability of this smartphone after Motorola announced it at locations like Phones4U in the UK. While orders in several parts of the world went live online yesterday, today we're seeing the machine arrive in-stores for pickup.
Motorola announced the Moto G on the 13th of November. On the 14th of November, the Moto G was available for order online in Brazil, Germany, the UK, and quite possibly a few areas we simply didn't hear from. On the 15th of November, the smartphone is in stores (in the UK at least) ready for users to go in and purchase.
NOTE: It would appear that in addition to the device being sold with the basic black backing (shell), the Phones4U version of the Moto G will be delivered with a free white shell as well – web orders only. Fun stuff!
This is without a doubt the shortest amount of time between announcement and in-store availability, certainly for a major product such as the Moto G. Meanwhile the Moto G is set for availability in Canada "this month" for a cool $200 USD (for the 8GB edition) through TELUS and Koodo Mobile. Inside the USA we'll find the smartphone available in January for $179 for the 8GB edition and $199 for the 16GB edition.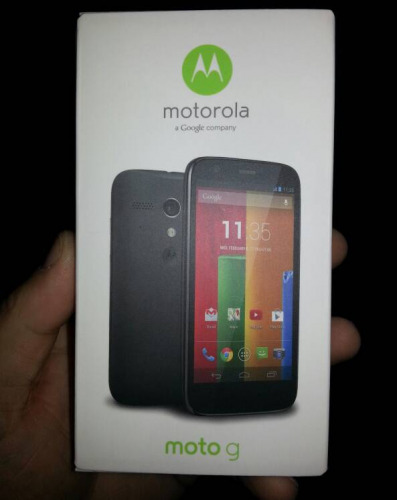 Thanks for the tip, Anthony!
We've had a bit of
as well this Wednesday, allowing us to get up close and personal with the device's inner workings and basic feel. We've had some time to peek at the cases available for the phone as well – more like back-covering accessories – each of them called "Shells" by Motorola. There's a total of 19 shells available for the device, though we're not sure when they'll all become available.
VIA: