Moto G 3rd gen surfaces in retail shots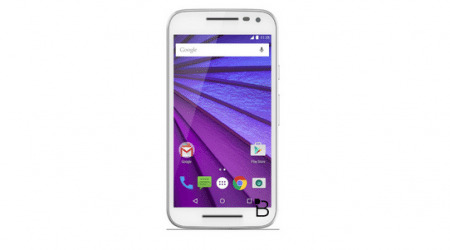 We've seen shots of the upcoming third generation of the Moto G a few times now, but this latest leak — assuming the shots are legit — gives us our best look at them thus far. They are press images, likely the same shots we'll be seeing show up on retailers' websites in the near future. The same oblong rear camera design is present as well as the familiar Moto G dimple. The handset hasn't yet been announced, but the increasing leaks and sightings hint at an upcoming launch.
The third-gen Moto G is model XT1540, and it is said to feature a 5-inch display with a 720p resolution and a 13-megapixel rear camera (a big jump over the original handset's 5MP offering). The front-facing camera is said to be 5-megapixel, internal storage is 8GB, there's reportedly a Snapdragon 410, 1GB of RAM, and LTE.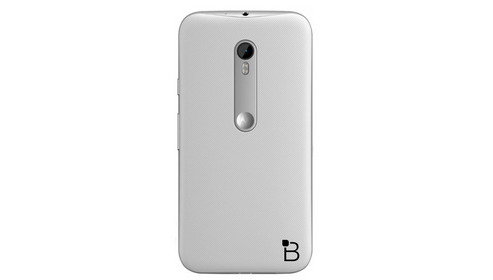 Motorola saw quite a bit of success with its Moto G, a solid budget handset wedged firmly between the Moto X and Moto E. It has been a solid handset since the first iteration, with the second-gen improving upon it in subtle ways — chief of which is likely the inclusion of a micro SD card slot for most users.
Motorola has not officially announced the third generation of the Moto G, but it has been cropping up increasingly, including making a brief appearance on an online retailer's website. As always we'll have all the details as they arrive, but until that time comes check out the timeline below!
SOURCE: TechnoBuffalo