3rd gen Moto G gets leaked with surprisingly decent camera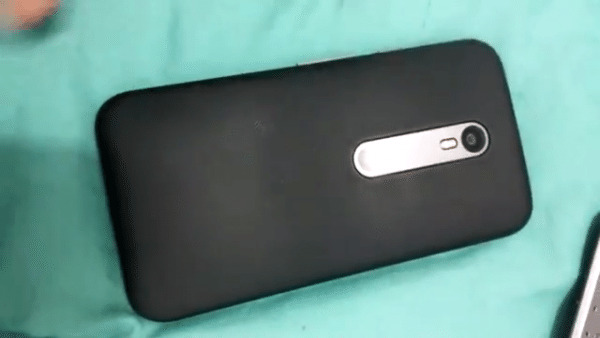 As we reach the half-year mark and near September, we start to look towards to the smartphones and devices that are yet to come. While we already do expect a new Samsung and a new Apple to blaze a trail, there are always some unexpected morsels that can be found along the way. Motorola's timetable hasn't exactly been that predictable, so when news of a new Moto device comes out, like a 3rd generation Moto G, it's hard not to take notice, even if there isn't much to look at yet.
The Moto G is a interesting little thing. Just as the Moto X was a surprise hit in the top tier market, so too was the Moto G when it landed in emerging once, particularly in Brazil. It hit all the right notes when it came to an affordable vanilla Android smartphone from a well-known name. The second generation didn't make as big a splash but managed to hold its own well enough, even in the face of an even more budget-friendly Moto E.
It seems, however, that the Motorola might be falling prey to a malady that is plaguing other OEMs: small, incremental changes. Based on a leaked video of what is supposedly a prototype of this new Moto G, it is almost the same as the current model in many, many aspects. The screen is still the same 5-inch 720p, the RAM is still the same 1 GB, and the storage is still the same 8 GB.
Two things have indeed changed, however, and quite significantly at that. The processor has been upgraded from a Snapdragon 400 to a 401, from a 32-bit quad-core to a 64-bit quad-core. What that means in practice, with the rest of the specs nearly the same, remains to be seen. The cameras have also been bumped up, 13 megapixels on the back and 5 on the front. Mobile cameras are tricky, however, so we'll need more details and a hands-on later to see how well it fares for its range.
That does make the Moto G sound somewhat disappointing, though there is probably very little one can do on that price tier. The 2nd gen Moto G changed very little from its predecessor in the first place, and now the 3rd changes little again. Hopefully, however, that also means the price will not change as well, keeping the Moto G's appeal well rooted. Presuming, of course, we're looking at the real deal here.
SOURCE: +Neo Lee, +Leonardo Fiaschi