Moto G (3rd Gen) comes to Republic Wireless to tackle low-end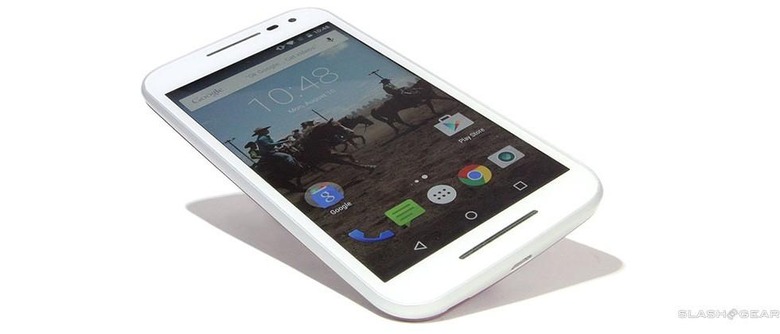 Republic Wireless is aiming to take on the big guns with the 3rd-generation Moto G, one of the most modest phones on the market. Today they've announced that they're bringing on the device Motorola revealed earlier this year, the device that in our full review made us "nothing but more confident in [Motorola's] ability to create the best low-cost smartphone line around." Republic Wireless are also releasing the Moto G 3rd-gen combined with their refund plans, allowing users to get cash for unused cellular data.See our full Moto G (3rd Gen) Review.
The Moto G 3rd gen takes high-end specifications from a few years ago and places them in a so-called "low-end" device today. This machine has a 720p display across 5-inches of real-estate, works with a Qualcomm Snapdragon 410 processor, and rolls with a 13-megapixel camera.
While the first Moto G worked with a 5-megapixel camera, this 3rd-generation Moto G has come so far that it has a 5-megapixel camera up front – just for taking selfies. You'll be able to take 720p slo-motion video with the back-facing camera as well as 1080p 30fps video, and there's a dual-LED (dual tone) flash. Have a peek at our full review in the link beside this paragraph to see how spectacular the photos on this device can be.
Below you'll see Republic Wireless' plans with Republic Refund working with this Moto G 3rd-gen release.

The Moto G 3rd gen will be available from Republic Wireless starting on October 27th for a cool $199 USD. That's for the 8GB internal storage size version, while the 16GB internal storage size version will cost you $229 USD.