Moto G 2015 4G released internationally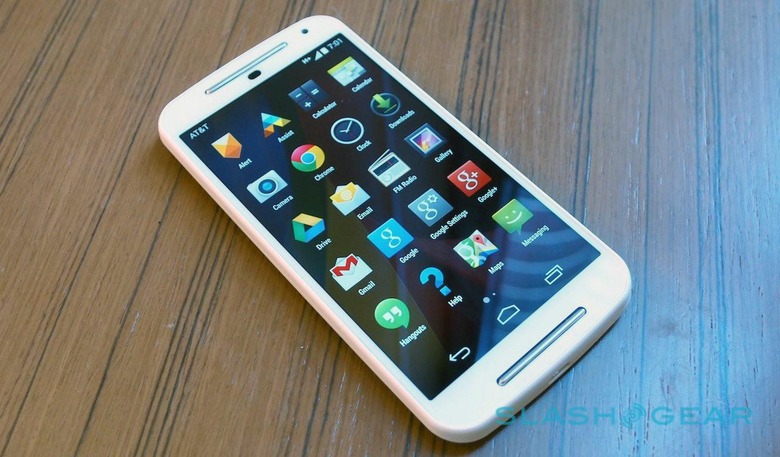 The Motorola Moto G 4G (the 2015 edition) has been released into the wild this week. This device remains the same in most ways – the same software and hardware, save the 4G-capable modem. It'll be released in the United States in the near future, but for now it's out in stores in the UK. In addition to being listed on Motorola's direct sales site, it's been prepped for sale through carriers and stores like Tesco, Amazon, Argos, Asda, Sainsbury's, and Carphone Warehouse starting on the 16th of March as well.
This device retains its 5-inch HD display and a choice of black or white front body. The back of this device is able to work with a wide variety of colorful, replaceable cases as well.
Inside is a Qualcomm Snapdragon 400 processor clocked at 1.2Ghz per core. That's a quad-core processor with Adreno 305 GPU clocked at 450Mhz. You'll be rolling with 1GB of RAM and Android 4.4.4 KitKat right out of the box.
Be sure to have a peek at our Moto G 2nd gen hands-on to get a closer look at this device!
This device works with 8GB of internal storage as well as a microSD card slot that's able to support up to 32GB microSD cards. This machine weighs in at 155 grams (5.47 ounces) in its 4G iteration and 149 grams (5.26 ounces) in its 3G iteration.
You'll be able to pick this machine up for the same price as the 3G edition, both for £149.99 off-contract. That price includes VAT and free standard shipping inside the UK. We'll see launches of this 4G edition worldwide soon.