Moto E4 Plus Review : The Never-ending Battery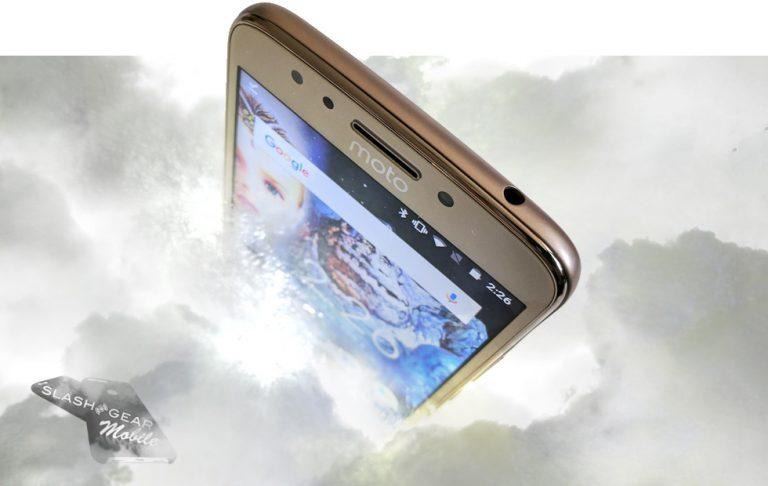 EDITORS' RATING: 8/10
The Moto E4 Plus Review we've got on deck today rolls through the basics of its hardware and software and offers judgement on its overall value. While the hardware is decent – especially for this price – it's within the long-lasting battery that this device truly shines. Can a device whose display, camera, and processor would be home in the mid-range two years ago survive as a low-end smartphone here in 2017? How about if it has a 5000mAh battery, 2.5x the size of the battery of the latest iPhone?
Hardware
The version of the Moto E4 Plus that we're reviewing here is 155mm tall, 77.5mm wide, and 9.55mm deep. This Moto E4 Plus is 181g light, and has a 5.5-inch HD display up front – that's 1280 x 720, therefore a baseline 267 pixels per inch. Inside is either 16GB of data as well as a microSD card slot that can potentially utilize a microSD card (sold separately) with up to 128GB additional storage.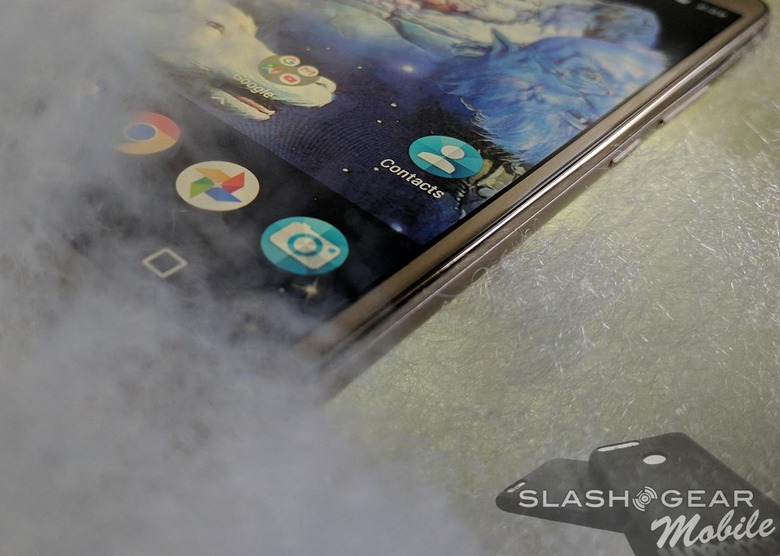 The device's display is about average when it comes to max and minimum brightness, and has a better-than-average true-to-life color temperature. The Moto E4 Plus has a relatively large panel for its resolution, which means this device is best for users who've had low-end smartphones before – or have never used a smartphone before. Moving from this device to a high-end device is a shock when it comes to display sharpness.
Inside this device has a single nano-SIM card slot for a single carrier at a time. Also inside is Bluetooth 4.1 LE. That's Bluetooth Low Energy, but not the newest version of Bluetooth (that's 5.0). Wifi connectivity runs with 802.11 a/b/g/n, and includes wi-fi hotspot capability.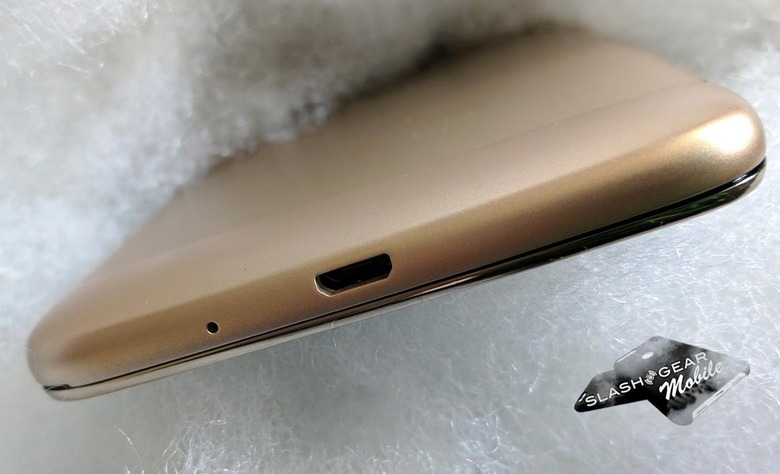 This North American version of the phone works with 2G Network: GSM band 2/3/5/8 and CDMA BC 0/1/10. For its 3G Network: WCDMA band 1/2/4/5/8, and for its 4G Network: FDD LTE band and 1/2/4/5/7/8/12/13/17/25/26/66 TDD LTE band 38/41. This device has a standard 3.5mm headphone jack and connects to its charger and your desktop computer with micro-USB.
This device is splash-proof, but not waterproof. This means Motorola employs a nano-coating on the device's innards which allow for a little bit of moisture, but not a whole lot. Motorola suggests this means protection against moderate exposure to water "such as accidental spills, splashes or light rain."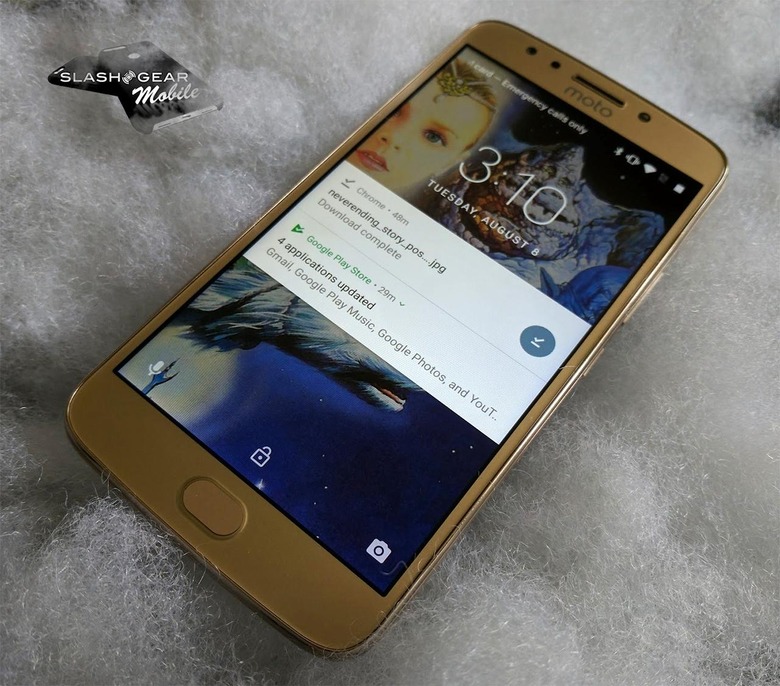 The North American version of this device – the one we have here – has a Qualcomm Snapdragon 427 mobile chipset. That's otherwise known as MSM8920, with a 1.4GHz quad-core CPU and Adreno 308 GPU. This with 2GB of RAM isn't as zippy quick as Motorola's higher-end Z or X series of phones, but it does the trick for standard social networking apps and most games and such.
While the device has 2x microphones, it has but one mono speaker. That's the bare minimum on a smartphone here in 2017, and it's by no means the best audio experience on a phone. It's good enough for speaker calls and some close-proximity music and/or gaming.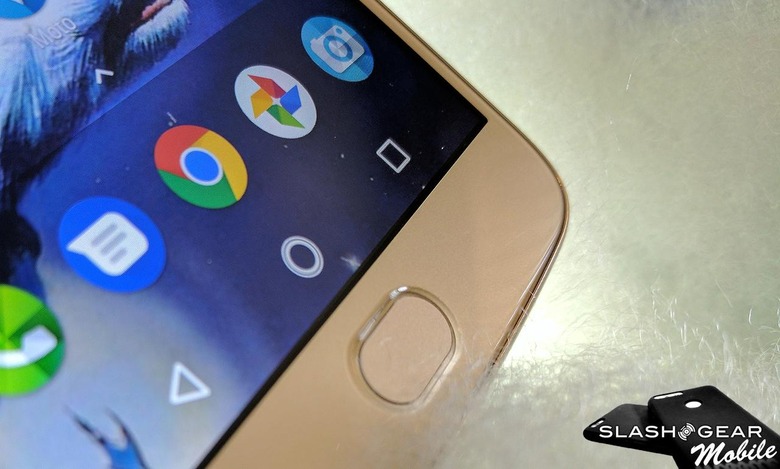 The Moto E4 Plus has a fingerprint reader – not the most swift fingerprint reader in the world, but it works. As you'll see below, this device's fingerprint reader allows more than biometric unlocking of one's device. It has gestures to replace the on-screen home row of buttons, too. This is a feature that in previous years was high-end-only – now it's just as helpful and available on this extremely inexpensive phone, too.
Software
Software on the Moto E4 Plus we're working with here is Android 7.1 Nougat with very, very little changed by Motorola. Motorola's been pretty good about delivering a nearly-vanilla Android experience for the past half-decade, and that continues today on this device. Motorola includes their Moto Display and Moto Actions features – both of which are amongst the most welcome 3rd-party (manufacturer-made) additions to Android we've seen since Android began.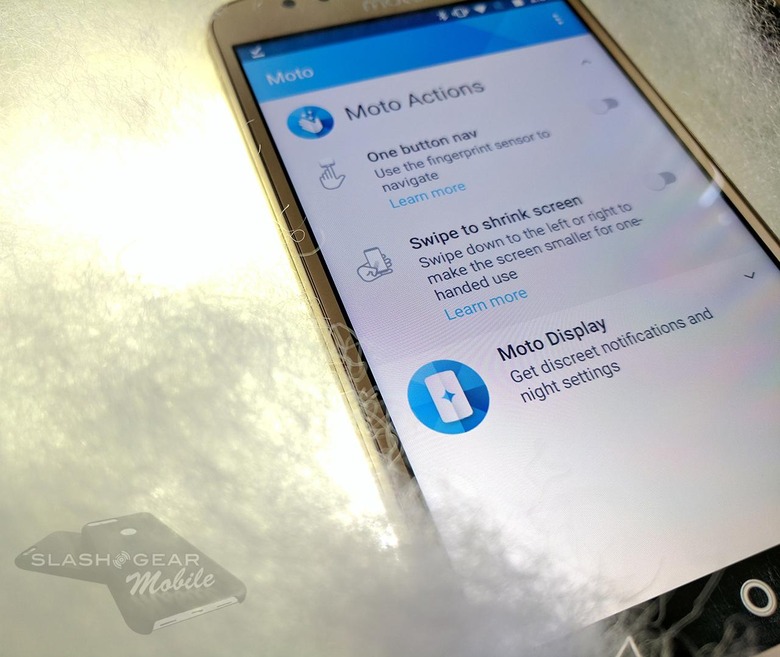 Moto Display is a sort of quick-peek at what's going on inside the smartphone. It's sort of like a lockscreen, and in fact exists in that space on the device, but can turn on by giving the device a "nudge" – just a little more effort than is required on Motorola's more high-end phones. Battery level, time, date, music app control, and access to notifications lives here.
Moto Actions are sort of limited here, if you're used to a higher-end Motorola smartphone with the full collection. Moto Actions on this device include "Swipe to shrink screen" and "One button nav". The former simply makes the screen smaller with a single swipe up so that a person can reach everything with one hand.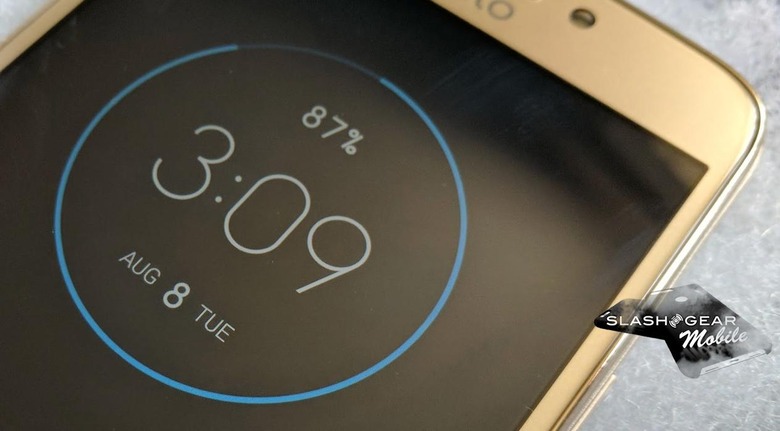 One button nav is new to Motorola phones this year, and ends up being pretty handy. This feature uses the fingerprint reader to replace the home row of Android buttons – Back, Home, and Overview. With that in play, the OS no longer requires these buttons to be on the screen, and the screen has all the space the phone promised in the first place.
Camera
The back of this phone has a 13-megapixel camera with autofocus. The front has a 5-megapixel camera and a single-LED flash – which can make a world of difference in a dark place. Motorola describes this device's photo hardware as a "solid" point and shoot camera.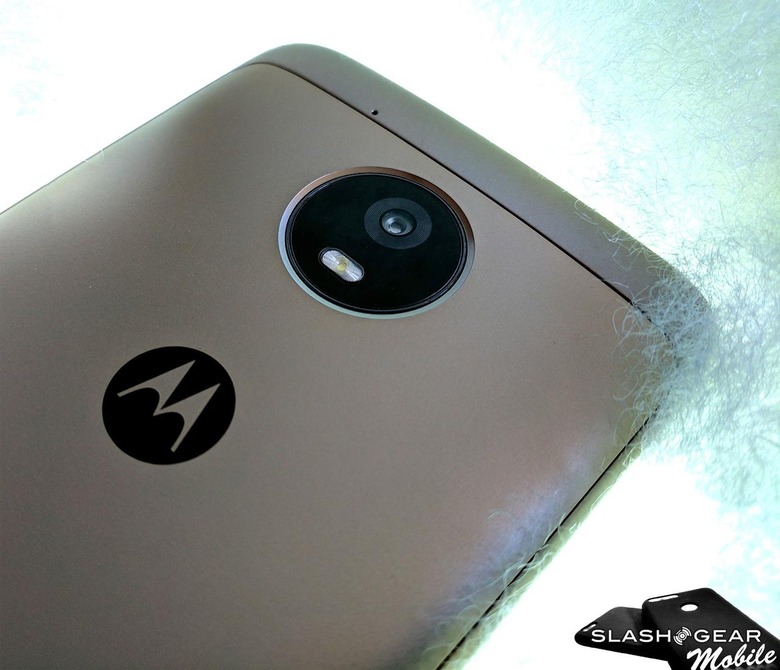 It is relatively solid if what you want is the same general results with every shot. The results aren't overly generous, but certainly decent for the cost of the device. Have a peek at our results in the gallery below.
Battery
The Moto E4 Plus we're working with here has a monstrous 5000mAh non-removable battery. Charging is done with a 10W "rapid charger" which does, indeed, charge quickly, but is noteworthy for not being branded with any specific quick-charging technology as such. Previous Motorola devices have used the brand TurboPower – there they also note that this is essentially Motorola's version of Qualcomm Quick Charge 2.0 – the Moto E4 Plus has a lesser "rapid charge" instead.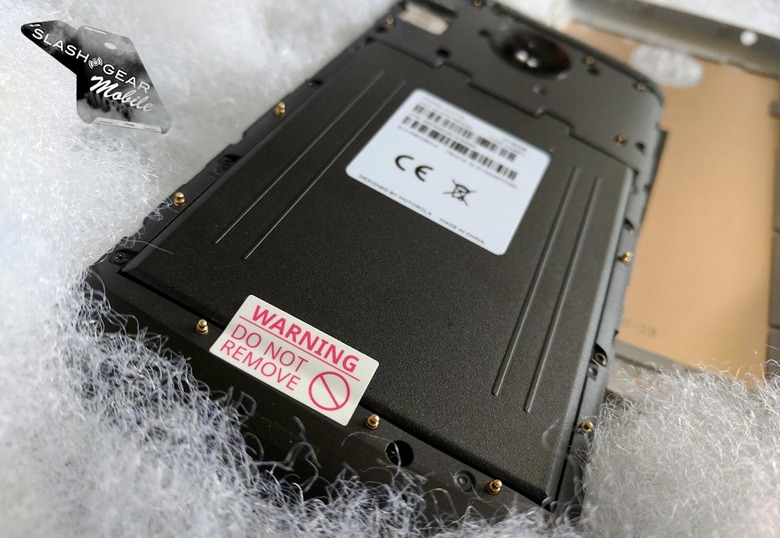 Rapid Charge doesn't charge as quick as Quick Charge, so this device's charging is like going back in time a few years in smartphone history. Once the device is fully charged, though, it's as if this device has some sort of magical battery conservation powers. Or at least it feels that way, me being used to devices with much heavier power-draining elements (denser displays, brightness), and much smaller batteries.
While the average amount of up-time (heavy usage) on a smartphone in this price range is around half a day, the Moto E4 Plus can be used for 12+ hours easily. It was difficult to drain the battery of this device because the battery is so extremely massive. If you're a heavy-use smartphone user, you might want to consider buying this device for long trips in the car or on overseas flights – it'll last you!
Wrap-up
Now that the Moto E4 Plus is ready to roll in the United States, we've got an interesting price/value proposition on our hands. Straight from Motorola online this device is available for $179, no strings attached. As such, this device is quite easily one of the best long battery life basic-function smartphones on the market for this price.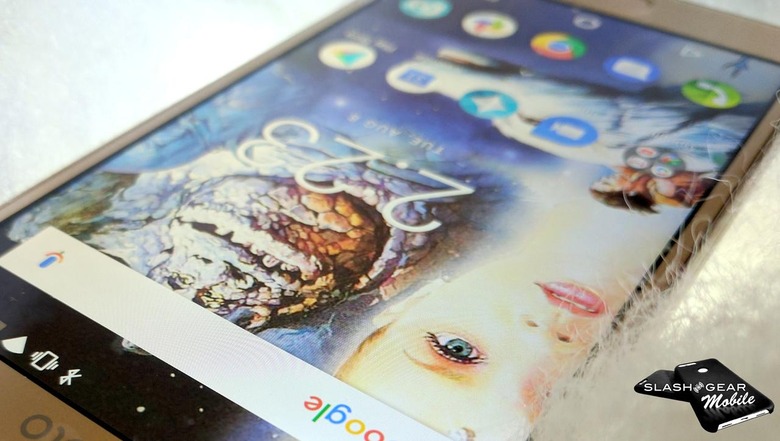 This isn't a phone that's going to blow your mind with chip performance. It's not here to be a mobile news reporter's best friend for high-quality photos and/or video. But it'll get you your emails and it'll let you send a Tweet like nobody's business. And it'll do this for hours, and hours, and hours on end.
If this device is too large for you, but you'd like to remain in the Moto E family, have a peek at our Moto E4 Review. That's a very similar smartphone with a very similar value – and just as high a quality combo of hardware and software as the Moto E4 Plus reviewed above.