Moto E 2015 (2nd Gen) Review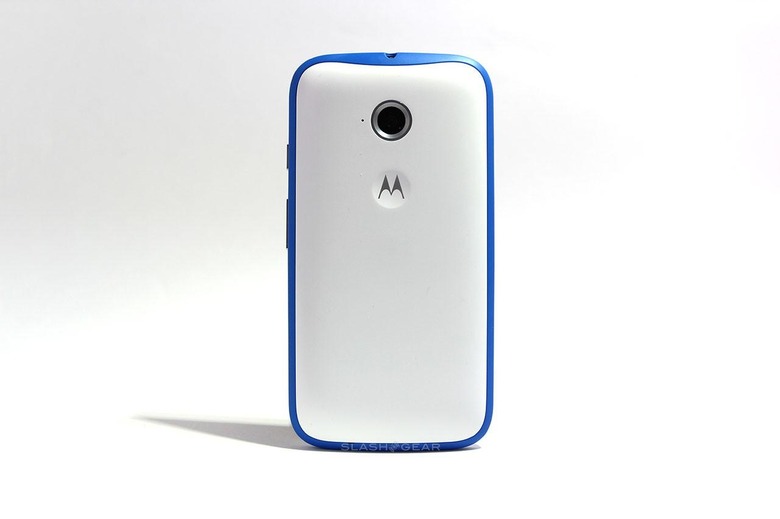 Motorola's 2nd gen Moto E comes with Android 5.0 Lollipop, a 4.5-inch display, and is perfectly legit for the price it's being offered at. Is it the finest piece of hardware on the market today? Of course not. Is it meant to be? No way. Does the 2015 Moto E provide one of the most compelling value propositions for a smartphone in the world today? Absolutely it does. This is Motorola's continuation of their most successful smartphone-selling setup to date – inexpensive, yet not cheap – easily one of the best new smartphones for the price it's being offered at globally this year.
Hardware
The Motorola Moto E 2nd Gen, also known as the Moto E 2015, is a mid-range smartphone made to take on the lower end of the market with a build quality and specifications that look and feel like a much more expensive phone.
Above you'll see the unique package in which we received the Moto E 2015. This was done instead of a full press conference this year – one which would very possibly have been swallowed by the rest of MWC 2015 this February.
To create a high-end experience (with mid-range specs), the Motorola Moto E 2015 works with a 4.5-inch IPS LCD display up front – that's 245 pixels per inch. Covering this front panel is a pane of Corning Gorilla Glass.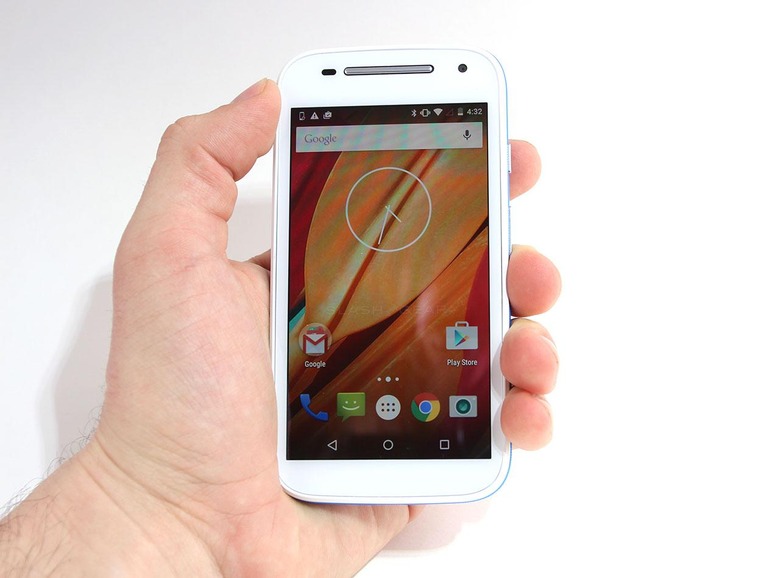 Above the display is a single front-facing speaker. Imagine what a big deal this front-facing speaker would have been a few years ago – before the HTC One M7 – when every other speaker was back-facing. Now it's expected – but welcome.
Also up front you'll find a VGA camera for OK-quality shots and video. Around the back you'll get a 5-megapixel camera with the ability to shoot 720p video in regular or slow-motion.
Above: Instead of offering replaceable back covers – like previous-gen Moto G, for example – the Moto E 2015 has a replaceable rim. See our full Moto G Review as well.Below: The power button and volume rocker on the Moto E 2015 are solid. These buttons on the 2014 Moto G are loose-fitting.
This device works with a Qualcomm Snapdragon 410 SoC. That's a Quad-core 1.2 GHz Cortex-A53 CPU with Adreno 306 GPU.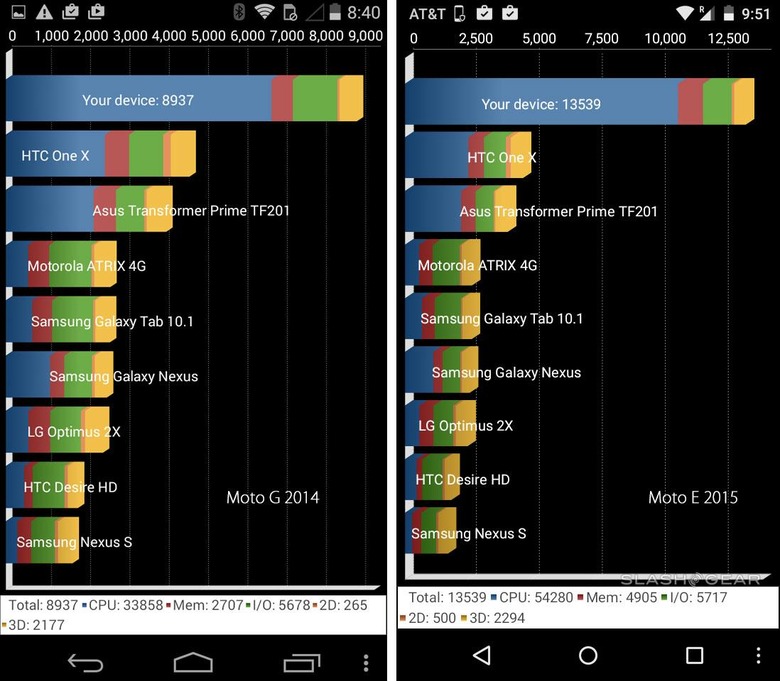 Above and below you'll see a number of benchmarks from the Moto E 2015 compared to the Moto G from 2014.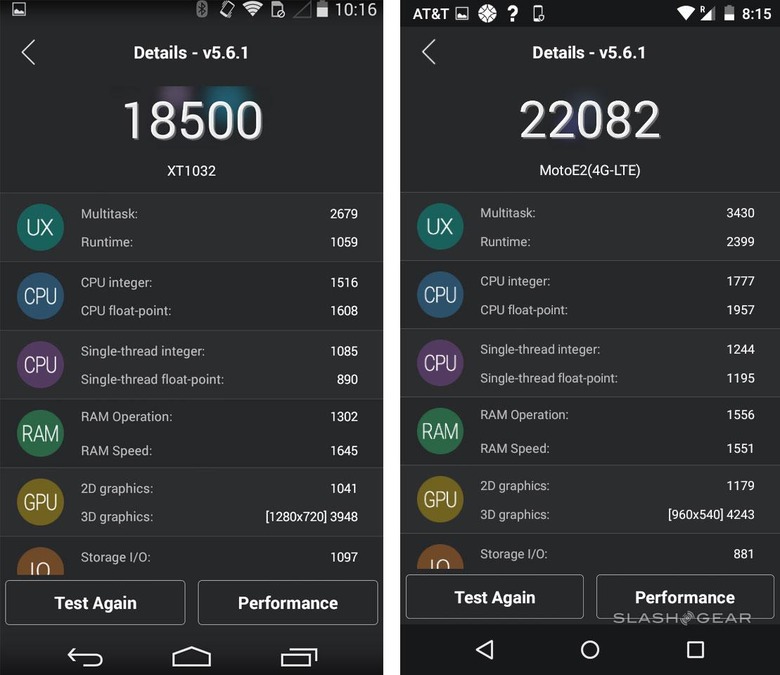 Why compare a 2015 device to a 2014 device? Because either you're going to be buying a 2015 Moto E after having never owned a smartphone OR you're going to be buying one because your Moto G or Moto E from 2014 has been fried for one reason or another.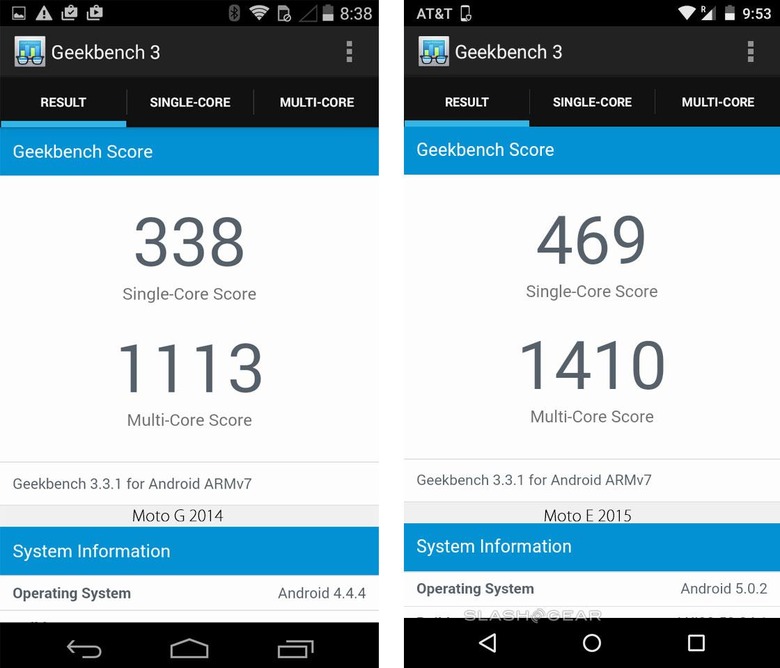 Close – and remember that we're working with different (both Qualcomm) processors here and different screen sizes, as well.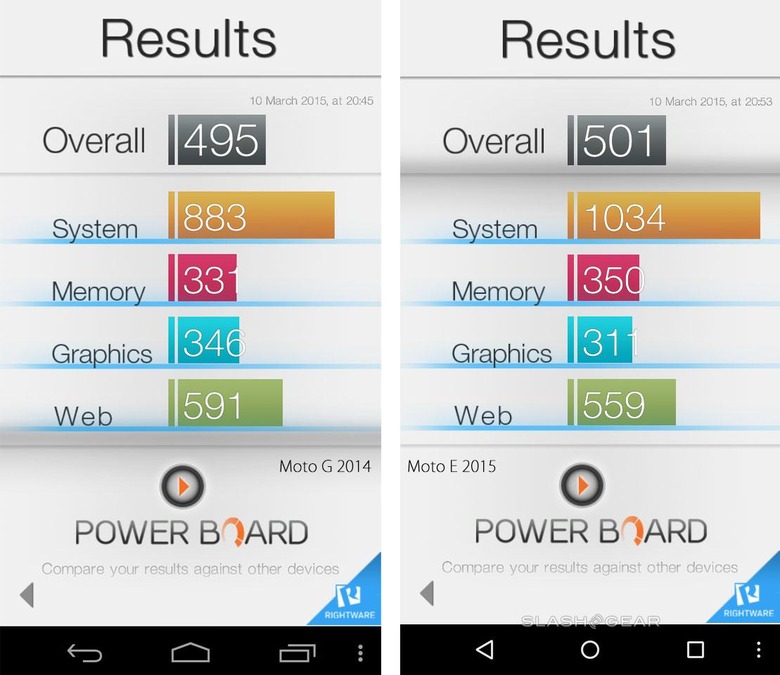 Notice the differences then know this: both devices function really well. All your basic apps will work fine – Facebook, Twitter, web browsing with Chrome – everything standard, including basic games as all.
Inside you've got 1GB of RAM and 8GB of internal storage. There's also a microSD card slot for 32GB more if you do so wish.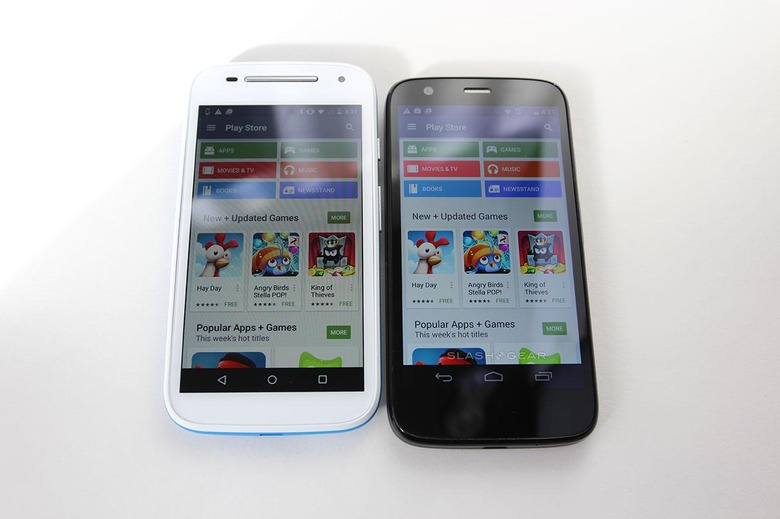 ABOVE: The white device is the Moto E 2015, the black is the Moto G 2014. Brightness is ever-so-slightly on the side of the Moto G.BELOW: The Moto X 2015 is the larger device, the Moto E 2015 the smaller – the much more expensive device clearly dominates this display match-up.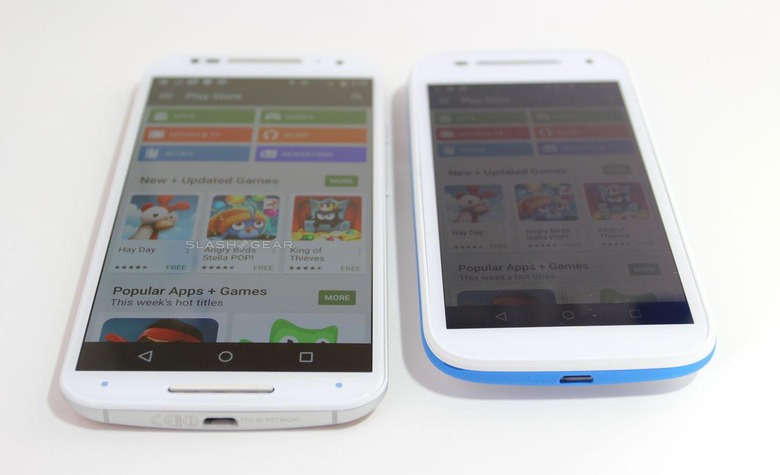 Accelerometer and proximity sensors are here along with FM radio with RDS. GPS is provided by A-GPS or GLONASS, and you'll be working with Bluetooth 4.0 as well.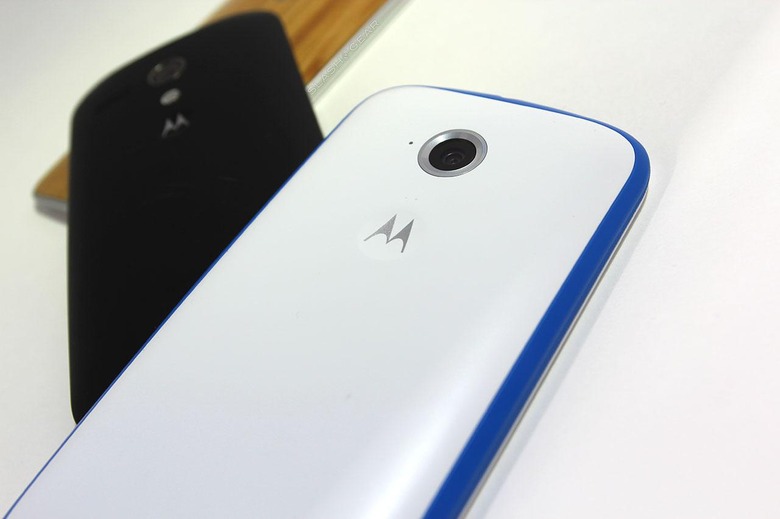 Wi-Fi 802.11 b/g/n will connect you to the web when you don't want to use 3G or 4G with AT&T, T-Mobile, or whatever other GSM SIM you happen to have on hand.
Software
You get Android 5.0.2 right out of the box, so you're on (nearly) the newest version of Android in the world today. This means you've got everything we've explained about Lollipop back when it was released, including some lovely Material Design throughout.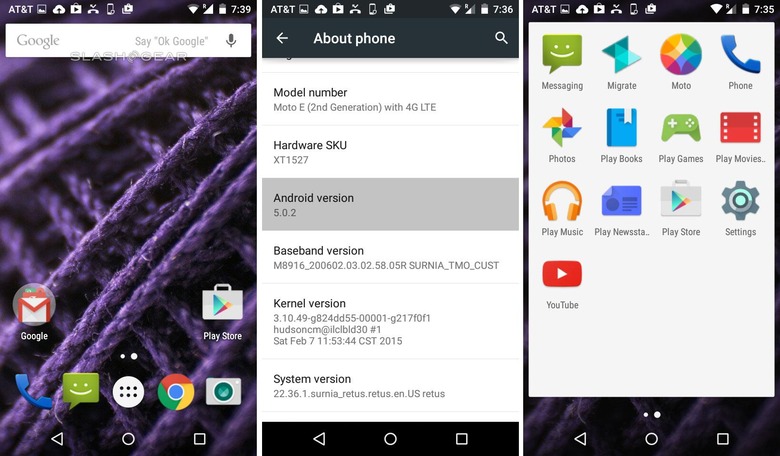 This isn't Android 5.0 Lollipop like you'll experience with competing smartphones – this is Motorola's nearly-pure experience. That means they're not going to get in the way of the design and presentation made by Google for all Android users – they'd much rather just give you access to their apps.
Motorola Alert connects you to your friends and family, sharing your location at all times (opt-in). "Moto" is an app that'll connect you to Moto Display and Moto Actions, letting you adjust your settings depending on the time of day or the location you're at.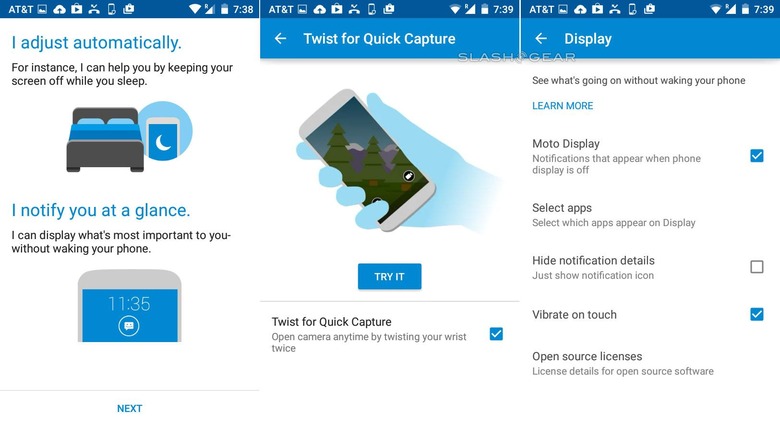 Moto Actions start with Twist for Quick Capture – the flick-of-wrist action introduced with the first Moto X to let you get to your camera in an instant.
Moto Display works with quick notifications – showing up when your display is off, easily dismissible. You'll remember this feature from the first Moto X as well.
Camera
With a 5-megapixel camera at its back without a flash, we didn't expect a whole lot from the Moto E 2015's back-facing shooter. While the camera doesn't work super great in the dark, daylight shooting is pretty good, even without giving the setup a break for its price point.
Above and below you'll see a number of shots taken with the 2015 Moto E. Let us know if there are any other unique shooting situations you'd like us to test!
Battery
Battery time is at least a day – just so long as you're using the 2015 Moto E for basic web functionality. Streaming video will take you down to a half day if you're doing so constantly – just be smart about how hard you're blasting your display.
The battery size (2390 mAh) matches the display well. Use your time wisely and you'll have 12+ hours easily.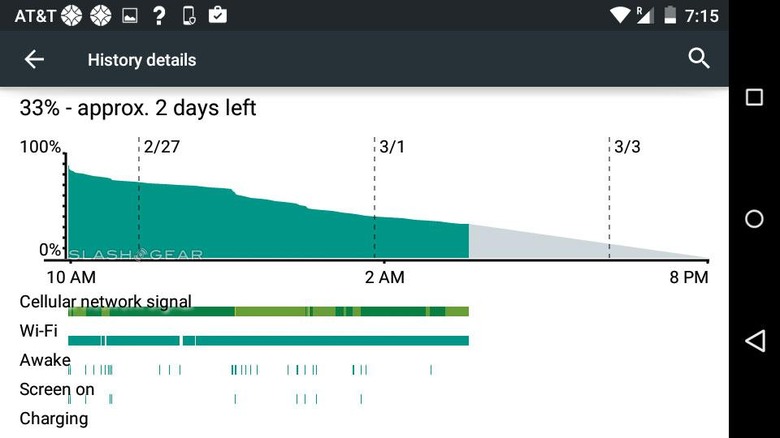 Keep the phone and your pocket and it'll be active for days at a time.
Wrap-up
This is a smartphone worth owning. Look into purchasing smartphones on the used phone circuit first – just so long as you can trust the previous owner – then if you're unable to locate a fine phone released in the past few years, this machine will be more than adequate for whatever basic smartphone needs you may have.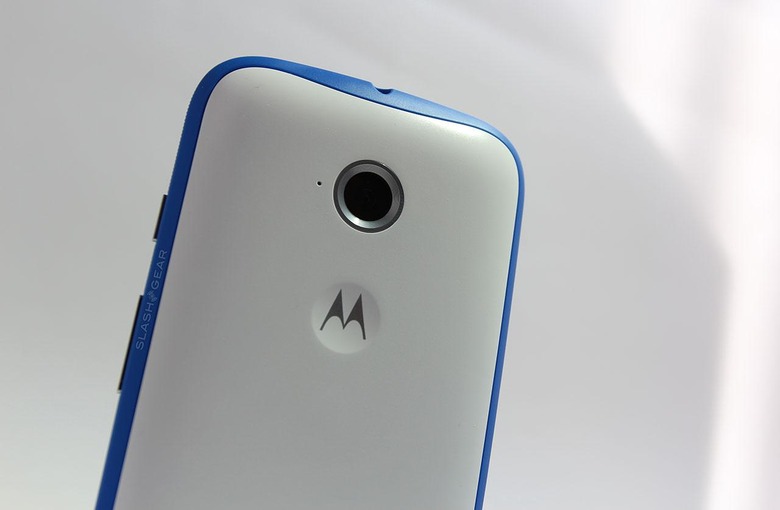 Is the Moto E 2015 (2nd Gen) a winner? Absolutely it is. Motorola continues to steam-roll the competition in this segment of the market, with no end in sight.
This device will cost you $119.99 USD off-contract here in the United States. It's available through Motorola directly now and will be offered on several carriers soon.