Moto 360 pricing detailed via contest ahead of launch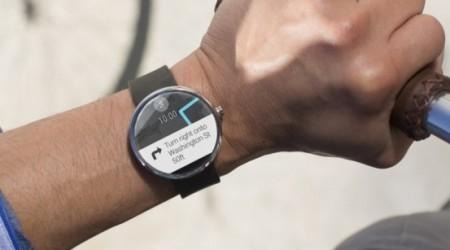 A contest designed to get people designing for Motorola has revealed a previously unknown fact about the Moto 360. Though gorgeous and highly desirable, we've yet to officially hear what pricing for the Moto 360 will be on launch. Though we're still in the dark a bit about a launch timeframe, it seems Motorola has revealed their pricing scheme in the rules section of the contest.
The contest was aimed at getting would-be designers excited about the Moto 360, designing watch faces for the new wearable. Apparently dovetailing into Google's aim of designing beautiful apps, especially for wearables, Motorola was enlisting the help of artists from anywhere to help.
In doing so, they also released rules about the contest. The grand prize winner would receive a Moto 360, while nine runners-up will get a $50 Google Play gift card. The value of the prizes note the Moto 360 has an ARV of $249. That acronym likely refers to the "approximated retail value", so it's not set in stone — but is as good as it gets.
The contest ends June 24, just ahead of Google I/O. While we didn't get a retail launch for the Moto 360, we've heard it will launch in July, which makes sense. If the Moto 360 is going to be the darling of I/O, as expected, July is just around the corner from that Developer conference. Until then, enjoy the submitted designs via Motorola's Google+ contest page.