Moto 360 pricing, availability possibly revealed in new leak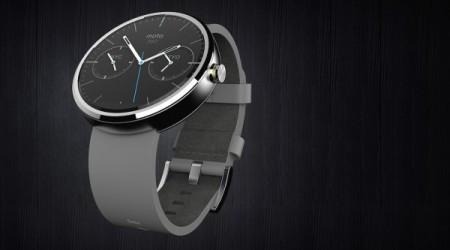 A French website is reporting the Moto 360, the highly anticipated Android Wear smartwatch from Motorola, will be available this summer. They're also giving details on pricing, which they say will run a touch more than the LG G Watch, Android Wear's other landmark device.
Said to be available starting in July, the Moto 360 is likely going to be the first Android Wear device to make us swoon. The round face and smart design are timeless, making it a desirable piece on its own. The July release fits well with Google I/O, which will touch heavily on wearables. It's possible that, given the release timeframe hinted at, we'll see the Moto 360 given to Developers at I/O.
At 249 Euro, the Moto 360 will check in at roughly $340. That's a bit much for a smart wearable, but the Moto 360 could be the premium option we've been wanting. We don't get info on where it will be released first, either, but a US release is likely. Other markets will hopefully be receiving the watch at the same time, but it's not known where or when that will be. Considering the source article notes the price in Euro, we're hoping the Moto 360 will come to the EU in some form soon.
We'll expect more details at Google I/O this June, and a hands-on with it as well. We'll be there to bring you all the news and updates about the Moto 360, Android Wear, and more. Be sure to check back often, and bookmark our Moto 360 tag for all your news on this exciting new device.
Source: Journal Du Geek