MotionEngine Lite revealed with Smart TV intentions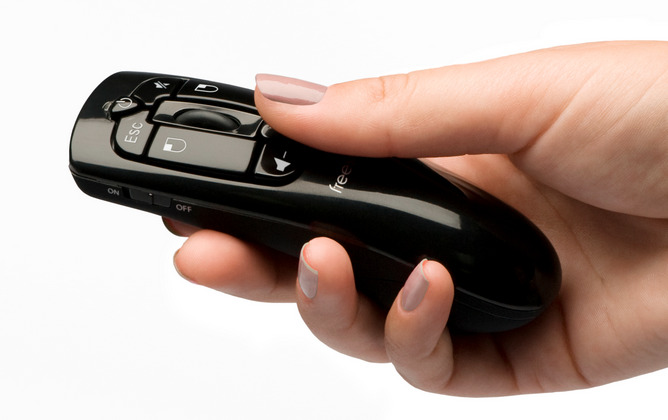 The folks at Hillcrest Labs have revealed a brand new addition to their Freespace MotionEngine software family: MotionEngine Lite – made specifically for in-air cursor control with Smart TVs. Systems with this software will be able to bring on Smart TV motion control action with lower cost and simpler implementation than the larger cross-section of solutions on today's market. This little magic wand-waving solution will be working with Texas Instruments ZigBee RF4CE and Bluetooth connected devices starting this week.
One of the most fabulous elements in this software solution is the lack of a need for the end-user to calibrate anything. It just works right out of the box. Stig Torud of Remote Control Strategic Marketing and Wireless Connectivity Solutions for Texas Instruments spoke on the product this week, noting how pleased TI is to have the Hillcrest crew bringing their tech together with the next generation of Smart TVs: "Hillcrest's MotionEngine Lite software combined with TI's ZigBee RF4CE and Bluetooth low energy solutions bring low-latency and high-performance cursor control to Smart TV, set-top box, and PC motion remote controls."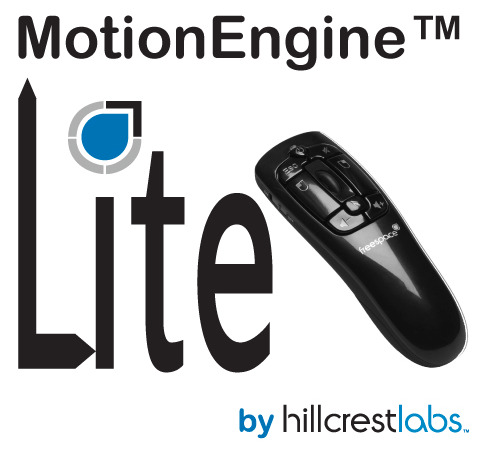 The software being used here, Freespace MotionEngine Lite, works with both accelerometers and gyroscopes to bring on Smart TV navigation as well as web browsing and point-and-click gaming galore. Orientation (or roll) compensation is in place here, as is precise cursor control and no-effort real-time sensor calibration. MotionEngine Lite is able to function with Hillcrest's host-based Gesture Recognition Engine for cursor gestures as well. This means that the controller is able to make more than 50 pre-defined gestures right out of the box and that it comes with an SDK for developers to be able to create more gestures in the future.
The device you're seeing above and integrated into the MotionEngine Lite logo are the Hillcrest Scoop Pointer. This device is used to demonstrate the software and give a visual to the software before it's implemented on a variety of hardware setups. Texas Instruments' ZigBee RF4CE and Bluetooth low energy solutions will have the software pre-integrated while a collection of Hillcrest's remote control OEM partners (including their preferred partners SMK and UEI) will have the next-generation solution in place soon as well.